Virtual volunteering during a pandemic
Being almost eight months into the coronavirus pandemic, many Sacred Hearts Academy students are turning to virtual volunteering this year, with social distancing guidelines preventing in-person opportunities. Academy students must complete at least 25 hours of service each year. 
The theology department created ways for students to donate their time virtually, while also fulfilling the graduation requirement of meeting service hours annually. 
"We've had students join us for virtual rosary hour on Wednesdays," said Theology Department Head Leilani Asuncion-Tagupa. "Once we finalize the logistics of mask making and rosary making, we also want to make that a weekly volunteer opportunity for students." 
Students who are part of National Honor Society (NHS) might be seeking additional hours as well. They are required to complete 10 hours of service and 10 hours of tutoring. For high school students waiting for their division retreats, the Academy's Living in Faith Experience (LIFE) team offers community service opportunities after the retreats with beautifying the school, making rosaries and more. 
However, for students looking for virtual opportunities, here are some organizations offering volunteer experiences:
EarthBurned
EarthBurned is a student-led nonprofit organization that focuses on environmental rights and issues. It also helps  youth to better understand human social and societal rights. Student volunteers raise funds from their volunteer designers and donate to nonprofit organizations, such as Greenpeace International, the Lebanese Red Cross and more. 
For those who are interested in being proactive in environmental and social injustice awareness, EarthBurned looks for volunteers that can work on 1 to 2 of their teams. These include: Social Media/Writing team, Brainstorm team, Design team and Outreach team.  Volunteers can be found internationally and are joined together through the Slack communication platform, where members can reach out to one another through channels and private messaging. 
Cateyann B., one of the four founders of EarthBurned, said, "We plan on amplifying voices and organizations to create change.  We want our volunteers to feel as though they are making a direct impact." 
The nonprofit's volunteer process starts with a Google Form questionnaire. This helps founders learn more about  volunteers.
ENGin
Another opportunity that allows for teenage volunteers is the non-profit organization, ENGin. ENGin is an organization that looks at connecting native or fluent English speakers with international students, specifically Ukrainian students. The goal is to improve their English communication skills and language.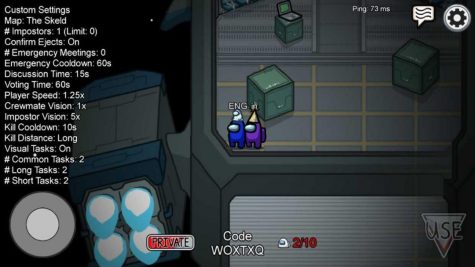 Katerina Manoff, founder of ENGin, talks about the motivation behind starting ENGin, as someone who came to the United States from Ukraine. She worked with several nonprofits and has always wanted to work with Ukrainian youth.
"Most Ukrainian students who want to learn English do not have access to regular opportunities to practice speaking," she said. 
Similar to the EarthBurned process, ENGin requires prospective volunteers to submit an application. They also participate in a video interview, which assures their safety and English fluency. 
"We are also looking for volunteers who are motivated and like to talk," Manoff said. "That's primarily what they will need to do with their students." 
Both organizations have seen an increase in virtual volunteers. They can reach out to people across the world. Additionally, most in-person opportunities are not available during the pandemic.  
When asked about how virtual volunteering compares to volunteering in person, Manoff said, "Interacting with others online is second nature to today's teenagers. They learn online, play online (and) socialize online…I think virtual volunteering is more flexible, which means that teenagers who might never have gotten involved in volunteering before, due to a busy schedule, now have a chance to volunteer."
Anna L. is an ENGin student who has been actively utilizing her resources and sessions with her English-speaking partner. 
"Virtual volunteering is the best opportunity, even with the pandemic," she said. "I think it's the best way to communicate with others around the world. It's more comfortable for teenagers to volunteer through the internet because you can take your phone or laptop at any time, and do what you need."  
For more information and other opportunities, contact Asuncion at latagupa@faculty.sacredhearts.org, reach out to school clubs and/or reach out to your respective theology teacher to receive a list of other opportunities. 
The following are the websites for programs ENGin and EarthBurned: https://www.enginprogram.org/volunteer and https://brandarrowagency.wixsite.com/earthburned. Be on the lookout for a personal blog from me to follow up about my own experiences working with said organizations. 
Leave a Comment