HIFF HIFF HURRAY!
"I noticed that (the film showed) different camera techniques that Mrs. (Alyssa) Myers taught us," said Sacred Hearts Academy journalism student and senior Kirsten Aoyagi, referring to a film she viewed with her class, as part of the Hawaii International Film Festival (HIFF).
"It was really interesting because when you're a normal person viewing the film, you appreciate certain shots but don't know the technique behind it."  
HIFF is an annual event, in which film enthusiasts young and old come together to enjoy screenings of films from around the world. HIFF's mission is to "…recognize new and emerging talent, promote career development and original collaborations through innovative education programs, and facilitate dynamic cultural exchange through the cinema arts," according to hiff.org.
This year's festival took place on the island of Oahu. Students from grades 7-12 are given the opportunity to view free screenings of films that aren't normally accessible in Hawaii. These screenings are provided by The Cultural & Visual Literacy Program (CVLP). 
Along with a screening, when possible, HIFF invites directors to participate in discussions following the show.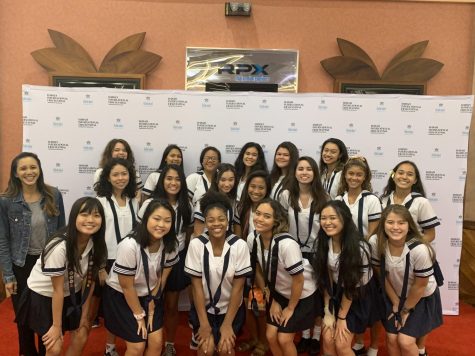 The Academy's student media team, comprised of the journalism and video productions classes, viewed a screening of "Changing the Game" at the Regal Dole Cannery Theaters.
"I noticed there were quite a lot of rack focuses that really enhanced the cinematography," video productions student and senior Sophia Camara said. 
The trip had been exhilarating for Camara and other film enthusiasts excited to admire the technicalities shown in the film itself. 
The story of "Changing the Game" features three transgendered student athletes and the triumphs and tribulations they've faced in gender-segregated sports. One of the students featured in the film–Mack Beggs–is a familiar face to some in the audience due to the constant reportings and the controversy transgendered athletes face in gender-segregated sports.
"I enjoyed the movie and how it addressed various issues that teens and adults are facing today," Aoyagi said. "It brought these issues into the spotlight so that we could do something about it."
Leave a Comment
About the Contributor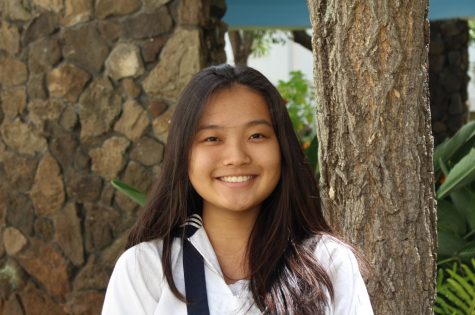 Noe Nekotani, Opinions Editor and Webmaster, Reporter
Noe Nekotani is a senior fourth-year journalist/webmaster/opinions editor for Ka Leo. In her free time, she enjoys listening to music, yoga, and hiking....