Academy students start the school year with the implementation of advisory
Sacred Hearts Academy recently implemented a new advisory program in place of homeroom for grades seven through 12. Advisory occurs on Tuesdays, Wednesdays and Thursdays with the goal of students creating a bond with their division and building a sisterhood. Students participate in several activities such as scavenger hunts and coming up with ideas for their class legacy.
The idea was initially introduced towards the end of last year to Academy faculty.
"It's a learning process," Student Activities Director Melinda Rocha said. "Just adjusting to new changes happening this year is a bit overwhelming but I think it would be a positive program for the students."
Each division class has their own set of activities all of which has the purpose of building a stronger and closer relationship with their peers. Advisory was initially made for teachers to form closer relationships with their students and provide extra support for them as well. During its first weeks, activities such as icebreakers, temperature checks and weekly check-ins with teachers were done.
Academy teachers were required to attend workshops prior to the new school year to learn how to prepare the class for activities and get accustomed to the new change. Through the workshops, teachers were to work collaboratively with one another and go through the same activities as the students.
"The entire concept of advisory isn't that bad or horrible," senior Ashley Zeidler said. "I believe that it's interesting because I'm finally getting the opportunity to learn more about my other classmates that I don't usually converse with and I feel that we should have had it sooner."
Advisory is set to continue throughout the school year in hopes that the bond within class divisions will become stronger and create a more positive community within the Academy.
Leave a Comment
About the Contributor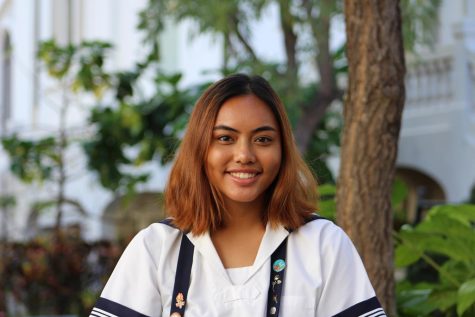 Ragelle Lumapas, Reporter
Ragelle Lumapas is a first-year journalism student in her senior year. In her free time, she enjoys being around her family and friends and venturing out...