Celebrating the start of a brand new year
The Lunar New Year is a traditional Chinese holiday not only celebrated in China but around the world. Every year, the celebration begins around early February and is intended to bring good fortune into the new year. New year celebrations include various activities, traditions and food.
Here in Hawaii, annual celebrations across the state are put on to celebrate the Chinese New Year.
"(For) New Year, my family usually eats dinner together," eighth-grader Jishen Wu said.
"We also watched Spring Festival Gala and fireworks."
Chinese firecrackers and couplets are said to be two of the most significant traditions of the new year.
Chinese couplets, similar to poems, are usually written on red paper and displayed on doors leading to households and businesses. Rhymes of lucky words that relate to new year are often written on these couplets.
Firecrackers and fireworks are made for saying goodbye to past and welcome the future. It is a blessing of luck for the new year as well as a way to scare away the bad spirits of the year before.
A new year's meal is usually composed of Chinese dishes such as laba congee, dumplings and rice cake.
The laba congee is made from rice and includes eight types of nuts and fruits. This symbolizes good fortune from the eight sides of the Bagua, a Taoist symbol used to represent the fundamental principles of reality.
Leave a Comment
About the Contributors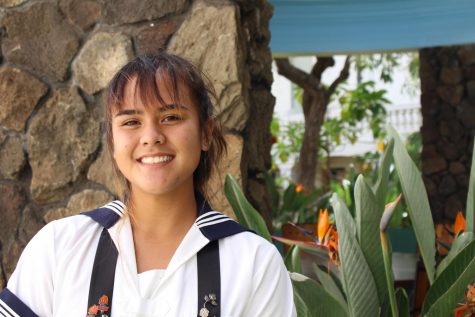 Rebecca Meyer, Features and Sports Editor, Reporter
Rebecca Meyer is a senior and third-year Journalism student. She is also the Features and Sports Editor. Being a journalist to her means being able to...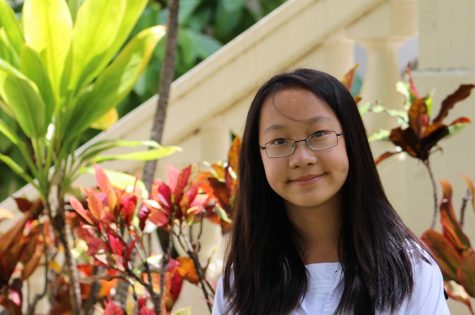 Lucinda Hu, Reporter
Lucinda Hu is a freshman and a first-year Journalism student. She was born in China and has been studying at Sacred Hearts Academy for about four years....