Fall Out Boy refreshes fans with a new sound
American rock band Fall Out Boy gave listeners a fresh but familiar sound in their new album, "Mania." Fall Out Boy originally set the release of "Mania" for last September, but due to the low ranking of their previous two singles, the group called the release off and started the project over from scratch.
The album consists of four previously released singles, as well as six new songs.
"Mania" includes tracks that show a new side of Fall Out Boy by including new genres such as, electronic dance music (EDM) and trap. "Young and Menace," the first track on the album, gives listeners an immediate introduction to the groups new EDM sound. The song is described by lead singer Pete Wentz as a range of emotions, especially anger and rage.
Much like their previous hit "Centuries," "Champion" takes on the groups original sound of solely rock. The song discusses a person going through a difficult moment in their life; if they can persevere, they can accomplish anything.
As for a song that is most likely to be stuck in listener's heads, those who listen to "Wilson (Expensive Mistakes)," find themselves subconsciously humming the tune and its iconic line, "I'll stop wearing black when they make a darker color." The track, as well as its music video counterpart, takes on the humorous side of the group as the video is shown as an infomercial and features overpriced contraptions befitting the name "expensive mistakes."
Another popular track on the album is "Church," which features Wentz' tenor voice to an intense drum beat. Throughout the song, Wentz expresses his devotion to a certain person as one's devotion to church. Despite the love between the two, there is something that's keeping them apart and despite all of the hardships they endure, they still meet and risk being separated.
Unlike other bands that only release music videos for the album's title song, the group has so far put out six music videos for the album. Other songs on the album include, "Stay Frosty Royal Milk Tea," "Hold Me Tight or Don't," "The Last of the Real Ones," "Heaven's Gate," "Sunshine Riptide" and "Bishop's Knife Trick."
Leave a Comment
About the Contributor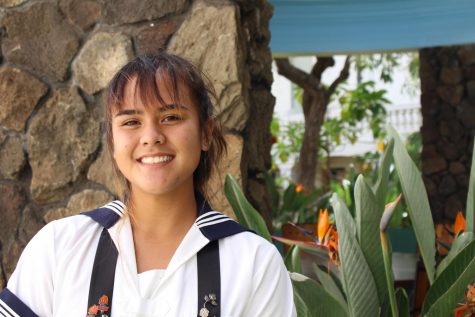 Rebecca Meyer, Features and Sports Editor, Reporter
Rebecca Meyer is a senior and third-year Journalism student. She is also the Features and Sports Editor. Being a journalist to her means being able to...