Winter ball embraces sisterhood with policy change
This year, all-girls school Sacred Hearts Academy parted from a longstanding tradition by allowing students to bring female guests to Winter Ball. The policy change was created to promote a stronger bond of sisterhood, administrators say, but few took advantage of the change.
Out of the more than 100 Academy students attending the Winter Ball, six brought a female guest and 56 brought a male guest. Traditionally, Academy students were only allowed to bring a male guest to events, such as the Winter Ball and prom.
According to Director of Student Activities Cleo Eubanks, the low female guest turnout might have also been a result of students attending with friends from the Academy.
The policy states that students at the Academy cannot be a guest of another student from the school. Additionally, guests, male or female, must be between the ages of 14 to 19 and attend a high school or college.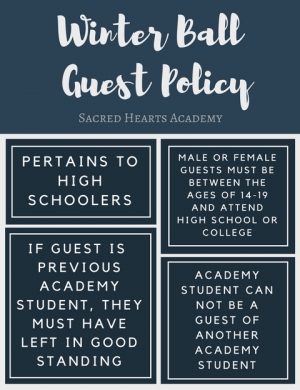 The ball, which takes place in December, is opened to students in grades 9 to 12. This year, the event was held at the Ala Moana Hotel.
"It was weird that students had the choice to bring a female guest, but I barely saw anyone bring a guest that was female," sophomore Mier Yu said.
She added that it might have been due to students being uninformed of the policy change; however, Eubanks said students were made aware of the change at a meeting before ticket sales began in October. They could also find more details on the school's website, on flyers posted around campus and on the school's student-run news program.
Challenges in finding a male date
Some students, like sophomore Arynn Acdan, were pleased to hear about the policy change.
"(Bringing a female date) takes the pressure off of always having to find a male guest," Acdan said.
According to her, finding a male date has been difficult for her and her peers. She attributes this to going to an all-girls school, where, she said, forming relationships with male peers can be limited.
"I had to somewhat go out of my way to find a male guest to bring," Acdan said. "My guest was a friend, who I met through a friend's friend. If he was not able to go with me, I probably would have attended alone or brought a female guest."
Listening to students
Many agree that the policy provided more freedom for students attending the ball.
"Having that option (to bring a female guest) is empowering (and) exciting," Eubanks said. "It brings a sense of community."
In addition to sisterhood, the policy change is meant to address student wishes. Students requested to bring female guests to semi-formal and formal events last year.
"I think we need to always remember our students have a voice in the things that we do, and this is one of (the times when we listen)," Eubanks said.
The administration worked with student council and the Winter Ball committee in making this change possible.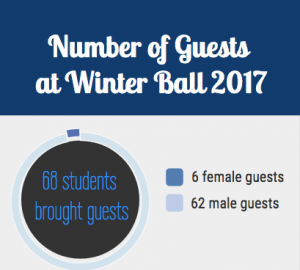 The future of female guests
Due to the success of the revised guest policy for Winter Ball, Eubanks said it will extend to other school events, such as prom.
Junior class adviser and teacher Leilani Asuncion is currently preparing for junior prom in April.
"For (the school) to be on the same page…junior prom and senior prom…are going to basically follow the same guest guidelines," Asuncion said.
Junior Jasmine Matsumoto is happy to hear about the policy change and agrees that if she had to find a male guest, it would be challenging for her. She is also considering bringing a female guest to junior prom this year.
"Prom is one of the most important milestones of our high school careers," she said. "I don't want to waste it stressing about finding a male guest."
Leave a Comment
About the Contributors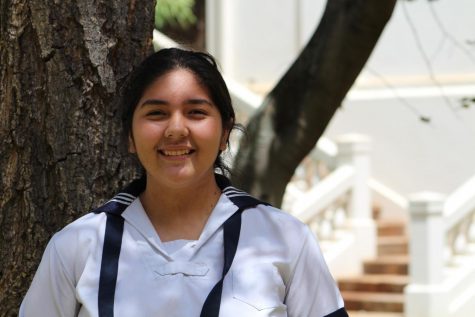 Shelby Mattos, News Editor, Reporter
Shelby Mattos is a senior and third-year Journalism student. She is the Publicity Chair for Division Council and participates actively in the Academy's...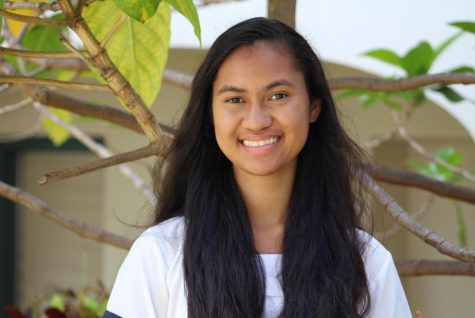 Martha Nicholas, Media Editor, Reporter
Martha Nicholas is a third-year Journalism student in her Senior year. Being a student journalist means being the school's messenger. It's a journalist's...