Christmas is said to be one of the most universal holidays in the world.
In America, the tradition of putting up a Christmas tree with presents under it can be found in almost every household. However, that isn't the case in other countries, as each country has its own way of celebrating this festive time of year.
One example includes the American tradition of Santa Claus wearing a red suit. In South Korea, St. Nicholas delivers presents in blue. Unlike children's wishes for toys and teens' desires for the latest technologies, the most common gift idea for South Koreans is money.
Additionally, most South Koreans celebrate the holiday with a Christmas cake. This treat is typically a cream-covered sponge cake that can be purchased from any local bakery.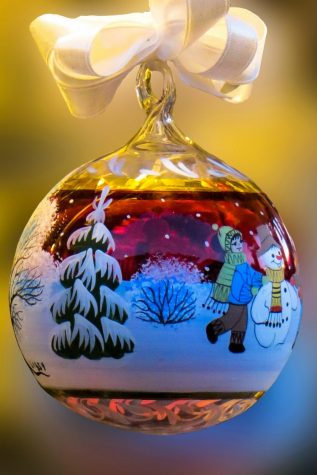 In Australia, which also shares America's tradition of Christmas trees and light displays, homes are decorated with a native plant called the Christmas Bush. The bush has small leaves and flowers that change from a cream color to red. Christmas in Australia is also usually during America's summer; therefore, they often spend time on the beaches.
Like Australia, Kenya stays warm during this time of year. Rather than reindeers, Kenyans believe that Santa's mode of transportation for delivering presents is by camel or by bike. Holiday meals typically consist of goat and beef, with a side of rice and flatbread. Christmas is important for the people of Kenya because it is the only time of year large families are united.
Unlike English-speaking countries, Brazil calls Santa Claus, Papai Noel, which translates to "good old man." One of their holiday traditions involves leaving a sock near a window so that Papai Noel can exchange it for a present on Christmas Eve. In December, workers in Brazil receive double their pay, which is called the 13th Salary.
Many take pride in their Christmas decorations, especially those who live in Germany. They enjoy making glass ornaments. Similar to Brazil, in Germany, children write letters to Santa Claus, who is also known as Christkind. They leave the letters near window sills. These cards are decorated with sparkles and glitter to attract Christkind's eye.