Maintaining a healthy lifestyle can sometimes be difficult, especially for teens looking to meet their daily fruits and veggie quota. That's where a new raw whole food juice company might help.
Juicd Life Hawaii, located in Kakaako, promotes "clean, healthy eating habits for all people, of all walks of life," according to its website.
Juicd Life Hawaii claims its juices help customers lose unwanted weight, while also cleansing them of impurities.
Each juice is made of plant-based, gluten-free, dairy-free ingredients and is packed with vitamins, enzymes and trace minerals. The company buys most its produce from local farmers markets.
"We try to get as much local ingredients as possible," said the Juicd Life manager. "We get our kale, spinach, turmeric (and) ginger from Waimanalo, while from the North Shore, we get our lemons, our limes (and) our oranges."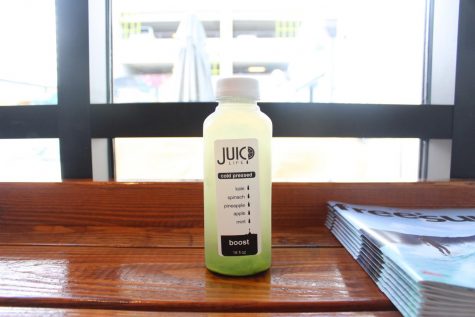 Customers can also create their own salad or acai bowl.
To make a salad bowl, customers first choose greens as a base before adding toppings such as carrots and celery. Other toppings, like almonds and sunflower seeds, are also available. The salad comes with a choice of citrus coconut vinaigrette or balsamic dressing.

To create an acai bowl, customers will need to choose a base such as acai or acai greens, and then add fruit toppings. The bowl can be topped off with almonds and chia seeds as well.
"From organic vegetables to fruits, I feel at ease as a customer knowing what is in my juice and how it is prepared," Sacred Hearts Academy junior Rin Inuzuka said.
Juicd Life Hawaii is located at 685 Auahi Street and opens Monday (8 a.m. to 5 p.m.), Saturday (10 a.m. to 5 p.m.) and Sunday (11 a.m. to 4 p.m.). For more information, visit juicdlifehawaii.com.