Romantic flicks to watch this Valentine's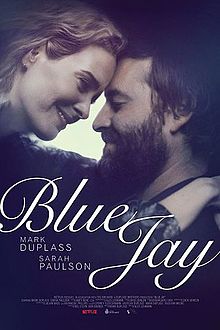 With the sales of Valentine's Day chocolates, teddy bears and balloons taking over grocery stores and shopping malls, it's easy for single people to feel quite lonely on this holiday. For some, the cure-all might be to binge on 50-percent-off clearance chocolate, but why not spend this Valentine's catching up on romantic flicks instead? Here's a list of several off-the-beaten-path movies we came up with for this day of love.
"Blue Jay" (2016)
A romantic drama that follows two former high school lovers. The pair of sweethearts, Jay and Amanda, bump into each other at their hometown supermarket. After going their separate ways in the store, they run into each other again. This time, they meet in the parking lot and decide to get coffee at a coffee shop called Blue Jay. From there, they continue to reminisce about their past.
"Though the film largely trains on the simple, dialogue-fueled interaction of two people, it feels more spectacular than theatrical," "Entertainment Weekly" journalist Joey Nolfi said. "(It showcases) the acting prowess of two master performers feeding on mutual chemistry and performative bravado."
"Sing Street" (2016)
This musical comedy-drama is about a boy who puts together a band in order to impress a girl. Connor meets Raphina, an inspiring model, at his new school. He tries to lure her by asking Raphina to model for his band; however, the only problem is that the band does not yet exist. This leads Connor and his friends to hastily create a music group, and as it turns out, the group ends up creating remarkable music together.
"'Sing Street' is the most romantic movie you'll find anywhere these days," "Rolling Stone" journalist Peter Travers said. "(The movie is) brimming over with music, fun and the thrill of first love."
"Moonrise Kingdom" (2012)
This is a coming-of-age story about two 12-year-old kids, Sam and Suzy, who fall in love and decide to run away together. The pair go on an adventure in search of a cove on an island. Eventually, Sam and Suzy make it to the cove, which they eventually name "Moonrise Kingdom."
"In this tale about growing up and falling in love, it seems (director) Wes Anderson has found his true heart," "Los Angeles Times" journalist Betsy Sharkey said.
"Don't Forget Me" (2016)
This movie is a translation of the movie "Remember Me." It is a Korean romance drama about a man who lost his memory. He then meets a girl, who he thinks knows him, at a psychiatric hospital. Soon, the man begins remembering bits of his past and tries to rekindle a past love.
Leave a Comment
About the Contributor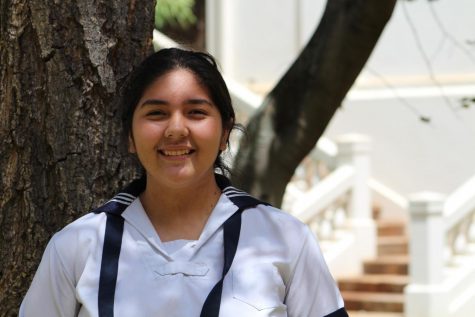 Shelby Mattos, News Editor, Reporter
Shelby Mattos is a senior and third-year Journalism student. She is the Publicity Chair for Division Council and participates actively in the Academy's...