Alumnae visits to share experiences
Every year, Sacred Hearts Academy welcomes alumnae back to campus to share about their college experiences. This year, graduates from the class of 2013 to 2016 visited from universities from the east coast, west coast and Hawaii.
More than 40 graduates talked to the different high school divisions; 31 shared their experiences at mainland colleges, while 11 talked about what it is like to go to a college in Hawaii.
Students met with alumnae who graduated the year before them, allowing them to catch up with friends.
"I enjoyed seeing graduates of the Academy and (hearing about) their college journey," junior Kacey Chong said. "It was nice to see my friends that have already graduated."
Graduates were asked about the transition from an all-girls high school to a co-ed college. Academy students also asked about the types of struggles graduates have been through.
After the forum, participating alumnae were treated to a brunch in the conference room and given a chance to catch up with their former classmates.
Class of 2016 graduate Kelly Zhang said, "I liked the forum (when I was in high school) because it was helpful. It helped me prepare by having firsthand advice."
Leave a Comment
About the Contributor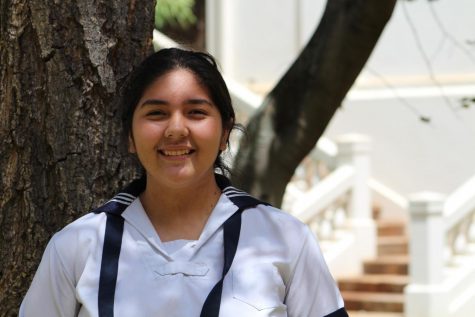 Shelby Mattos, News Editor, Reporter
Shelby Mattos is a senior and third-year Journalism student. She is the Publicity Chair for Division Council and participates actively in the Academy's...