Contemporary art is 'Now | Here'
The distorted global perspective of Hawaii is all too commonly known among those from the state. Ideas of white sandy beaches, along with scantily-clad hula girls, often overshadow the cultural mash-up and artistic scene that bring vitality and character to the islands.
However, the world of contemporary art will soon make its international debut. As a new arts festival, the Honolulu Biennial will open in 2017 from March 8 to May 8. This biennial is a first for Hawaii and will focus on highlighting the work of local and international artists. It will also offer free tours for school groups. The Honolulu Biennial Foundation (HBF), the nonprofit organization spearheading the event, has been preparing for the festival since it was founded in 2014.
The exhibition is expected to attract 32,000 people to Hawaii and about $50 million to the economy, according to the Hawaii Tourism Authority (HTA). Exhibits of the biennial are set to be on display at various locations on Oahu, including Foster Botanical Garden, Honolulu Hale and the McCoy Pavilion.
HBF co-founder Isabella Hughes contributes her background in contemporary art to the biennial. Originally an art curator, her accidental introduction to art journalism led her to the stigmatized perspective of Hawaii's art scene.
Her goal, along with that of HBF, is to gain international recognition for Hawaii artists.
"Part of our overall theme and strategy of exhibiting local artists, who aren't really well-known, [is] pairing them up with major international artists," she said. "[This] is our vision to help elevate the status of Hawaii."
Evon Le, a graduate student at the University of Hawaii at Manoa, believes that it is difficult to define local art.
"When you mention local art, people are lost," Le said.
The exhibition, titled "The Middle of Now | Here," reflects Hawaii's geographic location in the middle of nowhere, as well as its ability to act as an internationally and culturally-rich hub for creativity.
"The founders of HBF and our board of directors very much believe that this is about highlighting the city of Honolulu and Hawaii's artistic talent in a much more inclusive way," Hughes said.
"We really are the center of creativity, where east meets west," she said. "It's a perfect location for artistic talent and cultural minglings to flourish."
The Honolulu Biennial, through the medium of contemporary art, will reveal a vibrant and colorful world most Hawaii residents and international citizens do not know exists. It will put Hawaii on the artistic map, as a place of both traditional and contemporary peoples, giving a new name to the tiny island chain in "The Middle of Now | Here."
About the Writers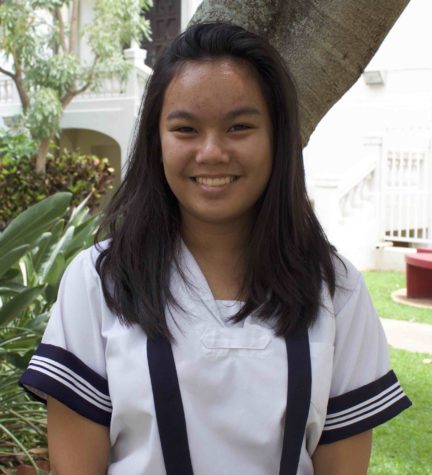 Celine Isabelle Arnobit, Features Editor, Reporter
Celine Isabelle Arnobit is a third-year Ka Leo reporter and a junior at the Academy. In her free time, she enjoys painting, writing, swimming, hiking,...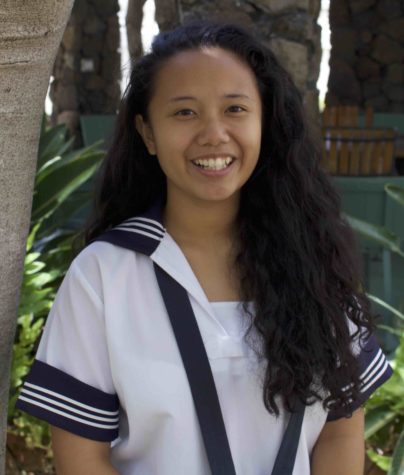 Ashley Marie Lardizabal, Webmaster, Reporter
Ashley Marie Lardizabal is a third-year Ka Leo reporter and a senior at the Academy. She is the webmaster of Ka Leo, co-captain of Lancer Robotics, as...