Academy celebrates a better LIFE…week
Sacred Hearts Academy  celebrated Living in Faith Experience (LIFE) Week with special activities culminating in a mass and a walk to Palolo park.
The week kicked off with an afternoon assembly on Monday hosted by the Academy and St. Louis School's LIFE teams.
Each year, the LIFE team focuses on a social issue. This year's issue was human trafficking.
Courage House is a national movement trying to help young people from becoming victims of trafficking.
A local extension of the program,  Hoola Na Pua, or "healing the blossoms," aims to help people who have been trafficked, by refurbishing and making available  a shelter on the North Shore. The shelter will be open to young people who have nowhere to go after they have been freed of the trafficking situation.
Many victims do not have families or places to go to after they are free. Hoola Na Pua's goal is to be a place where such victims can be safe and heal from all of their physical and emotional hurt.
A  Hoola representative spoke at the assembly about human trafficking and the local shelter. The assembly also had activities for students hosted by the LIFE members.
On Tuesday, the Lancer Christian Community (LCC) hosted a meeting hosted by LIFE members. Food was served while the meeting members talked about what can be done in regards to human trafficking while forming fellowship.
On Wednesday, the circle activity consisted of signing a petition for unpaid labor to be made illegal to be sent to the legislature. Later in the day the Taste Tea truck came for the day's "Taste (Tea)ing the Change" event, a fundraiser, for Hoola Na Pua.
Thursday featured the annual LIFE mass and LIFE walk.
After the mass students in grades 8-12 walked to Palolo park, where they interacted with schoolmates in organized games and activities.
"I think the LIFE walk is a wonderful time for the entire high school and middle school to bond together," said Sr. Katherine Francis, the Campus Minister. "After mass, we go on this walk where we exercise and yell and scream and have fun and all kinds of things. When we get to the park, we play lots of games and just get our energy out and celebrate, which we seldom get to do. You're so busy studying or all of these things but one day, you get to have fun and just play with all of your friends. I think that's a wonderful time."
Students had a free day Friday when Hawaii Catholic school teachers gathered for the annual  Annual Conference for Catholic School Educators (ACCE) convention, which included mass and a series of workshops.
Photo credit: Aileen Jornacion
About the Writer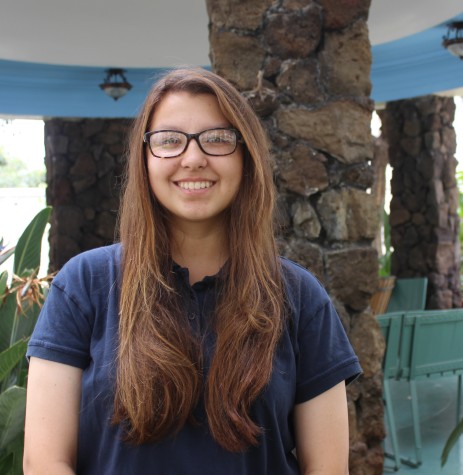 Zoierae Hill, Contributing Writer
Zoierae Hill is a second-year reporter for Ka Leo and a senior at the Academy. She enjoys going on adventures with her friends, listening to music and...