Lancer Robotics seizes 'Stronghold' in latest competition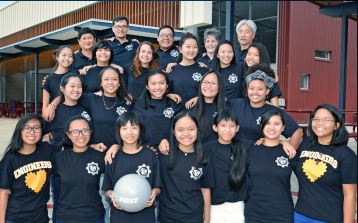 The high school robotics team is ready to vie in the 2016 First Robotics Competition (FRC) challenge, Stronghold.
The game puts high school teams through different defense maneuvers in a land-mined field. At the same time, students must score goals by rolling and throwing "boulders" into their opponent's tower.
Academy team members attended the kickoff event on Jan. 9 at Mckinley High School where the game premiered live from the East Coast. From that date, teams have six weeks to build, program and wire robots to contend with the Stronghold challenges.
Robotics teacher Peter Park expressed his enthusiasm as the new challenge begins.
"I'm excited to see what the team can conjure up in the building period and how they will be strategizing their moves."
The Lancer Robotics team 2437 will be traveling to Long Beach, Calif., to compete in the FRC Los Angeles Regional from Mar. 9 to 12. After its return, the team competes in the Hawaii Regionals from Mar. 30 to Apr. 2 at the University of Hawaii.
About the Writer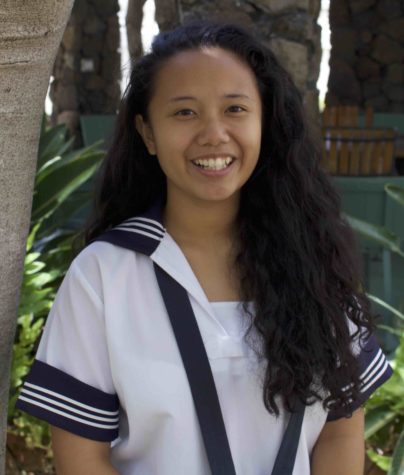 Ashley Marie Lardizabal, Webmaster, Reporter
Ashley Marie Lardizabal is a third-year Ka Leo reporter and a senior at the Academy. She is the webmaster of Ka Leo, co-captain of Lancer Robotics, as...