Before the COVID-19 pandemic, did we really notice how much danger and risk frontline workers put themselves in every day? It took a global crisis for many to see the importance of their roles in our society; doctors and nurses not only keep patients safe and healthy but also their loved ones at home.
Nevertheless, they do what they were trained to do. Frontliners, including medical professionals, paramedics, firefighters and police, follow certain protocols when handling any patient, with or without COVID-19. 
Dr. Alice Viabangco, of Kapiolani Medical Center for Women and Children, explains how frontline workers handle the stress and the constant fear of exposure to the virus. 
"As a doctor, I always had that fear in the back of my mind; the fear that I will endanger or give my family, not only one disease but several others as well," she said. "However, whenever I am working, my priority will be the patient that I am taking care of. (My priority) is also to help someone live longer (or) give someone the hope and strength that they will be OK." 
There are rules and protocols in place for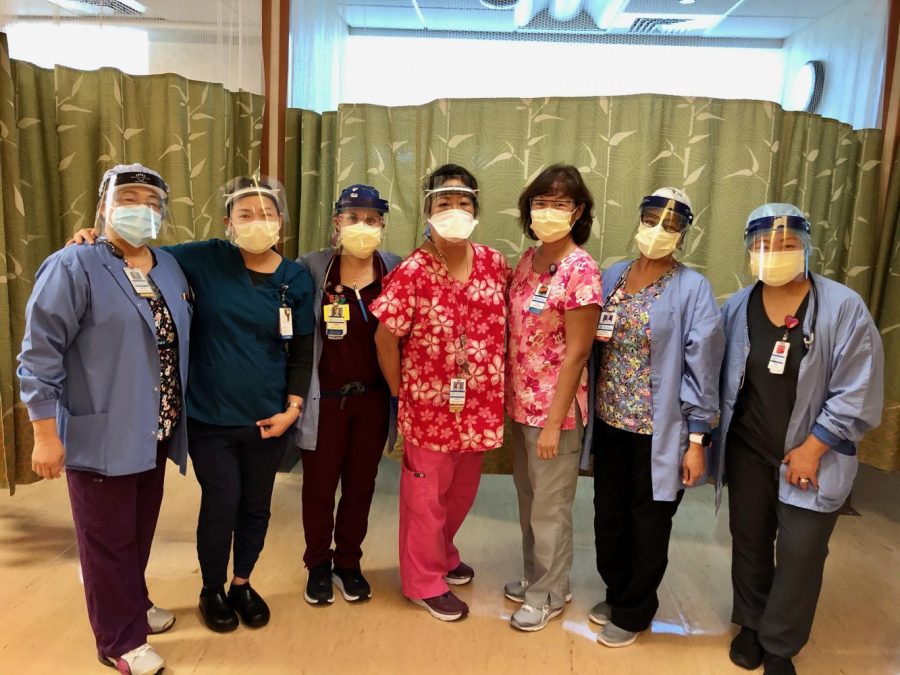 hospital employees treating a COVID-19 patient, such as wearing a protective suit. The suit allows them to make contact with the patient safely. Additionally, all frontliners attend a monthly COVID-19 seminar to help them learn more ab
out how to keep everyone safe and to check if there are additional measures that can be taken to improve their safety precautions.  
Dr. Viabangco shared advice to any individual looking into pursuing a career in the medical field during this time. It is a very important lesson in life that I believe couldn't be more true. 
"Never be afraid to step out of your comfort zone, especially as I have explained above how COVID-19 took us all by surprise," she said. "We had to learn how to handle the situation right away; however, it is OK to be afraid, but do not let your fears keep you from doing something that you love to do." 
Having that reassurance and the comfort can really be what motivates someone to take a leap of faith and help make a difference, regardless of the opinion and fears of oneself and others.