Can you separate the artist from the art?
Hang on for a minute...we're trying to find some more stories you might like.
Actions speak louder than words, but what does that mean for those infamous musical artists who have as many musical achievements as legal allegations held against them? 
American singer-songwriter Chris Brown, alone, has been accused and arrested for allegations of felony assault, violation of probation, sexual assault and rape. 
Despite these claims made against him, the 30-year-old is a Grammy Award winner and has earned almost 50 award nominations; so what does this say about the rest of society? Are we as atrocious as the artists to whom we listen for supporting such crude behavior? Or can we separate the artist from the art?  
Being one of the most controversial celebrities, right up there with Bobby Brown and Michael Jackson, Robert Kelly, famously known as R. Kelly, has created an uprise against himself. With charges of rape, sexual abuse, kidnapping, pedophilia and child pornography, Kelly has been under major scrutiny for years. 
With movements bringing light to sexual abuse, like #MeToo and #MuteRKelly, Kelly's music took a strong hit–but not as hard as one would expect. 
Prior to the January release of a six-part documentary revealing victim encounters with Kelly, his music streams increased by 116 percent. On Jan. 2, a day before its release, Kelly's streams jumped from 1.9 million streams to 4.3 million. 
Kelly's supporters have been more resolute than, especially back in early August, when he was on trial in Brooklyn for kidnapping, forced labor, fraud and sexual exploitation. Wearing shirts with sayings like, "Free R. Kelly" and "Unmute R. Kelly," Kelly's supporters were outside protesting the trial and proclaiming his innocence.  
"It's a bunch of nonsense," an R. Kelly supporter said. "Why would he need to hold somebody? He's a good looking man; he's got sex appeal. I'm pretty sure they all wanted to be with him. If I would have met him when I was a teenager, I would want to be with him." 
Kelly, himself, is one of the fortunate stories showcasing the rags to riches lifestyle–when he grew up poor but found success through his struggles. Despite the allegations, Kelly's story can be a light to others and their own inspiration for the fulfillment of the American dream. 
Hit songs like, "I Believe I Can Fly" and "The World's Greatest," show how life's hurdles can be seen as a revelation to many. 
Listening to the music of these artists do no harm; however, it is when we start adopting the toxic habits of these musicians that it becomes harmful. The harm occurs when we are blinded by all of their amazing achievements and allow them to condone their unjustifiable actions.
About the Writer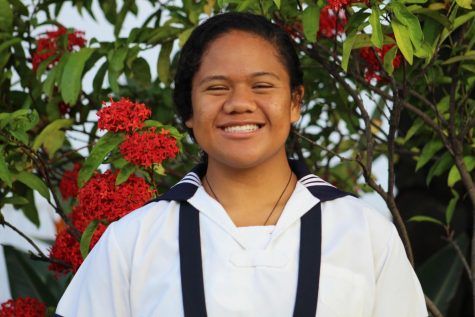 Gwen Kava, Reporter
Gwen Kava is a first-year journalist in her Senior year. During her free time, Gwen enjoys quality time with her nieces and nephews and going to the beach...