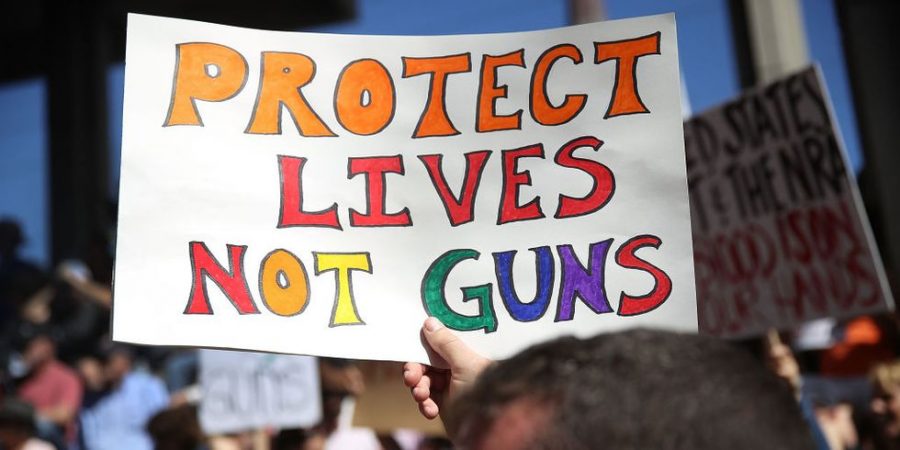 On Feb. 14, students in Parkland spent their Valentine's Day hiding under their desks in fear. It only took six minutes until the gunman started shooting students and staff with his AR-15 rifle. A total of 14 students and three staff members from Marjory Stoneman Douglas High School were killed.
People all over the nation, including survivors of gun violence, students and parents, all across the nation prepared to make their voice heard in the nationwide rally to protest gun violence on Mar. 24, a week after the Parkland shooting.
The movement kicked off after students shared their experiences and decided that no one else should die due to gun violence. Led by students, hashtags like Enough is Enough and Never Again, resemble the students need for a change.
The mission statement for the March for Our Lives states, "Our schools are unsafe. Our children and teachers are dying. We must make it our top priority to save these lives."
Many marches took place in different states around the nation, and several countries around the world. Each march took place on Mar. 24 in their respective time zones.
The main march took place in Washington D.C., a few blocks away from the Capital.
The main march on Oahu took place at the state capitol, but there were also two other marches in Kailua and Ala Moana Park. The Kailua march was designed for those who cannot attend the Honolulu March but support student action for gun regulation reform.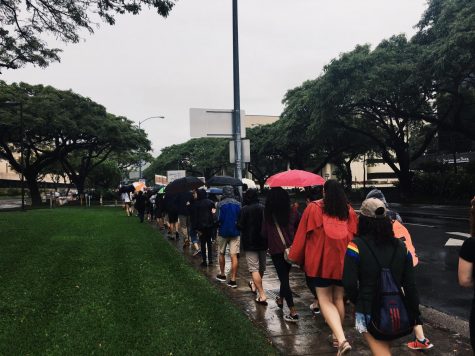 Sacred Hearts Academy senior, Taylor McKenzie, helped plan the march that took place at the Hawaii State Capitol.
"I was motivated to organize the March For Our Lives event because it's about time that we have gun control," Mckenzie said. "There was a lot of people, which shows that there's a lot of interest in this and that the country should be listening."
March for Our Lives has already received an abundance of support from countless amounts of people, including celebrities like Oprah Winfrey, Steven Spielberg, and Justin Bieber.
Businesses have also been offering their support. Ride-sharing app, Lyft, offered Stoneman students free rides to the march, and Bumble, a dating app, banned images of guns on its platform and donated $100,000 to the cause.