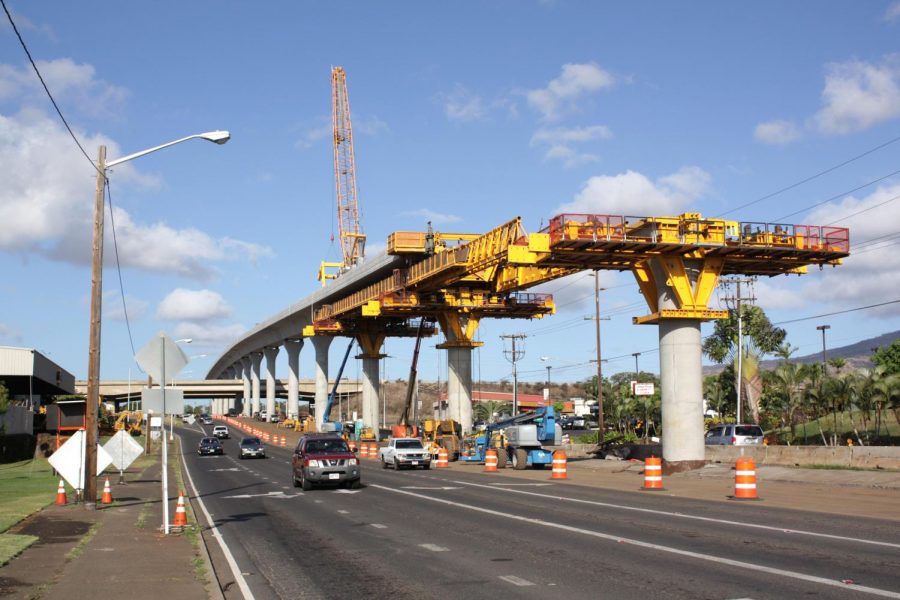 Many Sacred Hearts Academy students travel long distances to get to school, getting stuck in traffic and spending long hours on the road. However, some say the rail, a $10 billion project, might be the solution they have been waiting for.
Initially, the transit would start in Kapolei, break off to the Honolulu International Airport and Salt Lake, then reconnect in Kalihi. However, the Federal Aviation Administration (FAA) states that the rail will be too close the airport's runway. In order to prevent this issue, the government will include new stops, including those in Waikiki and the University of Hawaii at Manoa.
This pushes the project's completion date to 2017 to 2019.
The legislature promised that they've provided enough funds to complete the route to Ala Moana. Although the building cost is covered, the amount of money for the rail to appropriate per year is estimated to be $100 million.
Currently, state leaders are pushing the long-term issue aside and focusing on the construction in Kapolei.
However, the increase in delay time has decreased the city's support rate.
"If there are less cars on the road, then this could significantly affect me," junior Lauren Chun said. "If there are less cars, and traffic is reduced due to the rail, then it may reduce our tardiness to school."
From the beginning, Hawaii has been divided over the issue as 50.6-percent of Hawaii voted approval of the elevated transit. There are more people that still vote against the rail construction today.
The city still plans to continue with the project in hopes of creating a better and more efficient state.