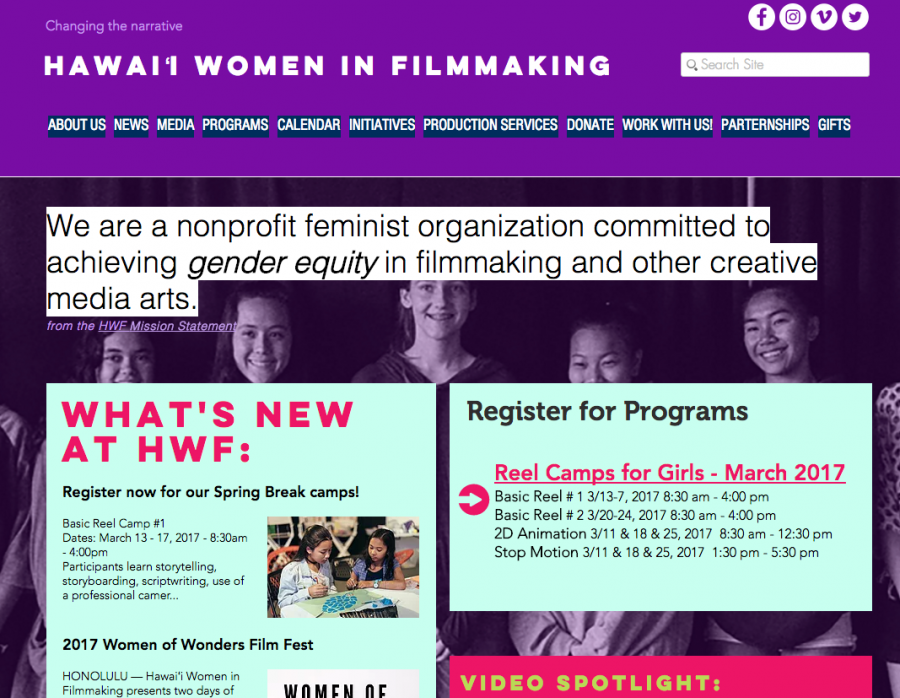 Just a block away from Sacred Hearts Academy, Hawaii Women in Filmmaking is a non-profit organization dedicated to breaking gender stereotypes and giving women a chance to gender equality in visual arts.
The organization offers programs that help engage young women in an environment where women do not typically thrive, according to the organization. Through these programs, students get a glimpse into the filmmaking industry with media camps held during school breaks.
The camps are often hosted by female professionals, who teach everything from two-dimensional animation to basic reel techniques. They are also either free of charge or based on donation.
Executive Director Vera Zambonelli is a filmmaker, director and active feminist. While entering the filmmaking industry, she questioned, "Where are the women?"
In 2011, Zambonelli opened a Hawaii Women in Filmmaking location in Honolulu's Chinatown district. Recently, the program moved to its current location on Waialae Avenue.
Filmmakers can look forward to the Lunafest, which is a film festival featuring award-winning short films about, for and by women. It will take place at the Academy on March 5. Tickets are available for purchase at www.hawaiiwomeninfilmmaking.org.