Lay fans 'Lose Control'
Hang on for a minute...we're trying to find some more stories you might like.
Fans of South Korean boy group Exo were excited for the album debut of member Lay in late October.
The Chinese member hinted his extended play album with the announcement of his first solo "What U Need" in late September.
In mid-October, he officially confirmed an album featuring the single, along with six tracks, "Lose Control," "Tonight," "MYM," "MYM Acoustic," "Relax" and "What U Need." The single was released along with a music video prior to the album announcement. The album, while having its upbeat moments, puts the theme of desire and lust to slow and relaxed beats.
The title track of the album, "Lose Control," is about Lay's desire for a girl and how he loses control when in her presence. He describes her seemingly unforgettable features and their desires for each other. The music video counterpart released the same day as the album showcased Lay's unique self-choreographed dance skills, as well as a minor story line.
The second track "What U Need" takes on the same meaning of "Lose Control," with a more upbeat track. The lyrics treat the person of interest with more sentimentality and care and leaves the topic on a positive note.
The music video focuses mainly on choreography and little animations scattered every now and then. The end of the video acts as a teaser to "Lose Control," as Lay stares into the camera with a lustful look.
"MYM," takes on a slower beat and discusses Lay's inability to let go of someone and how her beauty and personality is intoxicating. He constantly misses her and refuses to let go of her memory and does not plan on letting her go.
The last song, "Relax," is a track which many base off of Lay's performance life because he is constantly busy and rarely has the opportunity to rest. In this track, he pleads for a chance to take a break and questions why many work to the point of exhaustion. Mainly influenced by a slow EDM beat, "Relax" has a personal meaning behind it and touches the hearts of many fans.
Leaving fans awed with his lyric sentimentality and amazing voice, Lay has made "Lose Control" a success in both China and South Korea, breaking solo album records. Along with the gift of his amazing vocals and skillful dances moves, Lay has personally translated each song to various languages, meeting the needs of international fans.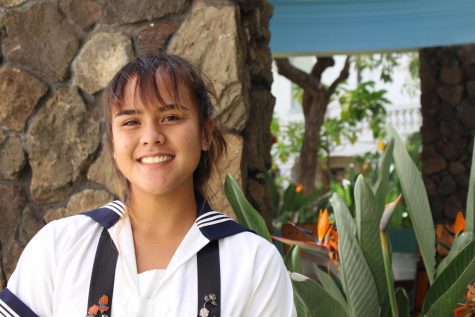 Rebecca Meyer, Features and Sports Editor, Reporter
Rebecca Meyer is a senior and third-year Journalism student. She is also the Features and Sports Editor. Being a journalist to her means being able to...