Many anticipate Fall anime
Hang on for a minute...we're trying to find some more stories you might like.
After an exhilarating season of Summer animes, Fall is stepping up it's game with a set of new and familiar series. This action-packed season includes sports, music, action and romance anime. Most of the upcoming series are new to many, while some are returning crowd favorites ready to gain more success.
A sports anime to watch out for this season is "Haikyuu!!: Karasuno vs. Shiratorizawa." This volleyball-themed anime, which is anxiously awaited by many, is the third season to the "Haikyuu!!" series based off of the selfsame named manga by Haruichi Furudate. The plot follows Shoyo Hinata, Tobio Kageyama and other players of Karasuno High School's volleyball team after a so-far successful season preparing for their next opponent. They begin to train and play against Japan's most elite school, Shiratorizawa High School. The anime is scheduled to air on Oct. 7.
A brand-new name joining the anime platform this October is titled, "Magic-Kyun Renaissance." This bright and music-filled anime is the short-film version of a game platform with the same name. In a world where art becomes magic, people who can inspire passion with their Magic Arts are called Artistas. In Hoshinomori Private Magical Arts High School, one of many schools where Artistas are trained, Ohana Aigasaki and six other boys aspire to make their upcoming school festival successful. The boys at the same time vie for a chance to be the festival prince with Ohana as the princess sparking romance.
Putting young girls in the action spotlight is the aim for series "Mahou Shoujo Madoka Magica." This anime is based off of a TV show titled, "Puella Magi Madoka Magica." Tens of thousands of girls apply to a program called Magical Girl Raising Project; however, only specific ones gets chosen to be a "magic girl." This girl possesses exceptional physical abilities and looks, as well as special magical powers.
One of the most anticipated animes this season is "Yuri!!! On Ice," an anime that revolves around ice skater Yuuri Katsuki. Expected to win the Grand Prix Finale ice skating competition, he ends up failing and returns to his hometown with mixed feelings on whether he should retire or continue skating in hopes of returning to the winning spot. Before concluding his thoughts, ice skater Viktor Nikiforov, a five-year championship skater, appears with young Russian figure skater Yuri Plisetsky. This is in the hopes of returning Yuuri to the Grand Prix stage.
The listed series are recommended for ages 10 and older, due to intense scenes. They can be viewed at the following sites: Kiss Anime, Crunchyroll and Gogo Anime.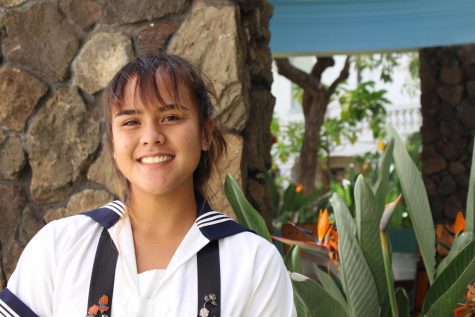 Rebecca Meyer, Features and Sports Editor, Reporter
Rebecca Meyer is a senior and third-year Journalism student. She is also the Features and Sports Editor. Being a journalist to her means being able to...