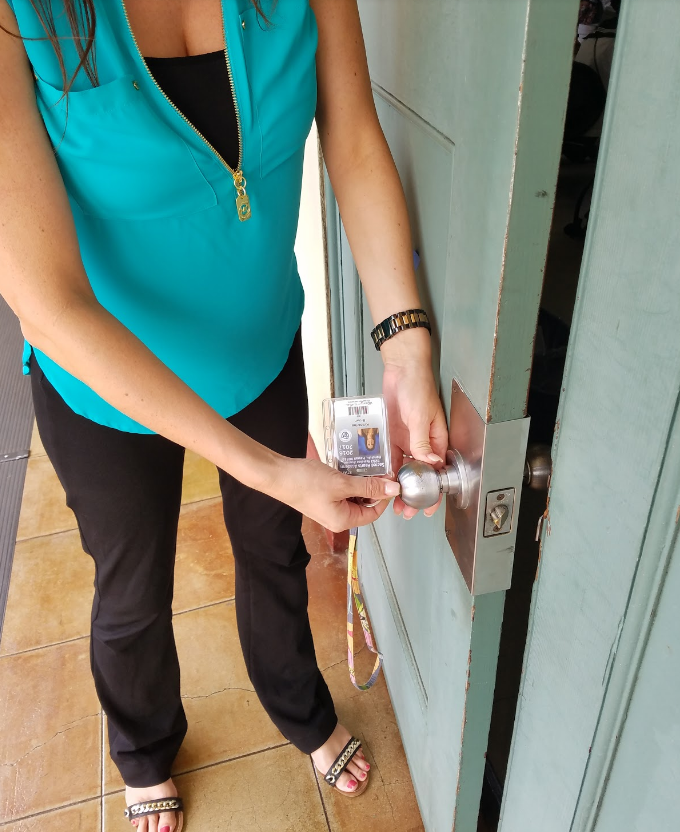 Students may have noticed teachers cracking down on a few campus safety rules this school year. The rules include locking all doors during class, faculty and staff wearing identification badges and not allowing high school students to use the restroom during instructional time.
These policies are part of the school's Crisis Management Plan, which is meant to "ensure the safety of all students and staff on campus," Vice Principal Kinga Sanders said.
Over the summer, administrators met to discuss ways of improving the safety and security of students and staff, in the event of an evacuation or campus intruder, Sanders said. This plan has always been in effect; however, with the recent string of school shootings nationwide, Academy administrators are pushing for heavier enforcement.
According to the management plan, doors should never be slightly ajar, unlocked or opened during class time. This is to prevent intruders from entering the classroom and thus, jeopardizing the safety of occupants.
On the lower school campus, students are required to go to the restrooms in pairs. While on the upper school campus, teachers have been restricting students from using the restroom during class time–with the exception of an emergency. This is to prevent students from roaming campus unsupervised.
"We hope teachers understand that we can't always control our needs (to use the restroom)," sophomore Aiyana Arnobit said.
Mrs. Leilani Asuncion-Tagupa, high school theology teacher, agrees and says teachers must use their discretion in allowing students to use the restroom during class.
"We know which students are going to waste time in the restroom and which ones genuinely have to go," she said. Students are able to use the restroom before, during and after school.