EXO hit the 'Lotto' with their new album
Hang on for a minute...we're trying to find some more stories you might like.
Korean boy group EXO hit the "Lotto" with their third repackaged album released on Aug. 18. The album includes 10 songs from their third album, "Ex'act," plus three new songs: "Lotto," "She's Dreaming" and "Monster (LDN Noise Creeper Bass Remix)."
"Lotto," the album's title track, is an upbeat song with a mellow flow. The group strays away from its usual style and combines paired synthesized autotune with their singing.  
They sing about the risks a man is willing to take in hopes for a fortunate outcome; however, some have to listen to it a few times in order to fully grasp the new sound.
The music video features all nine members incorporating unique choreography into a plot to rescue an imprisoned girl.
"We're sort of like gamblers from the upper class in this," says EXO vocalist Baekhyun, to V App users in the making of the "Lotto" music video.
The Korean version of the music video currently has more than 11 million views, while its Chinese equivalent has about 2 million views.
"Lucky One" is more on the upbeat side with a disco influence. This track focuses on the members, who are in pursuit of a certain someone and, at the moment of their reunion, will achieve great things.  
Accompanied by a music video released on June 8, EXO produces a fresh look and sound to this track that leaves fans wanting to hear more.
The third track "Monster" has an edgy and ominous tone and is highlighted by a wide vocal range and an intense rap. In this song, the members yearn to be with someone. The music video supporting the track features a mix of detailed choreography and scenes of what seems to be the members attempting to escape from others. The video is recommended for ages 15 and up due to violent scenes.
Songs on the album, such as "She's Dreaming," "One and Only," "Stronger" and "They Never Know," have a more sensual meaning. These songs, to name a few, are about the members' desires for a woman.
"White Noise" and "Cloud 9" have nice melodies but contrasting stories; "Cloud 9" talks about happy times, while "White Noise" focuses on missed memories.
"Can't Bring Me Down" features an EDM tune but incorporates a story on how the members will fight through hardships and prevail.
"Heaven" showcases each member's vocals and keeps a simple beat.
Ending the album is the LDN Noise Creeper Bass Remix of "Monster." Unlike most remixes, the song has more of an upbeat sound compared to the original and is said to be different from others.
Overall, "Lotto" has a mixture of slow tuneful songs, as well as upbeat and catchy songs. Each song has its own meaning and concept and involves a unique beat and audio.
EXO has certainly not let fans down with the new album and repackaged version. This album is recommended for those who enjoy dance, R&B, ballad and rap and is available on iTunes and YouTube.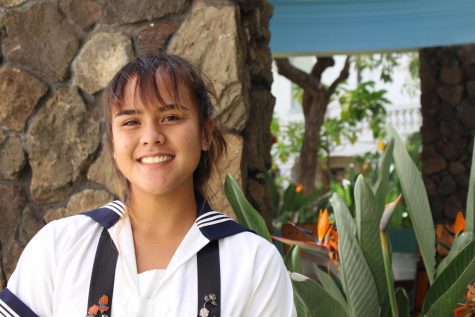 Rebecca Meyer, Features and Sports Editor, Reporter
Rebecca Meyer is a senior and third-year Journalism student. She is also the Features and Sports Editor. Being a journalist to her means being able to...