Kailanianna Ablog, Reporter

August 19, 2015

Filed under News
Beginning on Tuesday, Aug. 18, the citizenship grade is in place to help students become better citizens and remind them that actions have consequences. As of August 2015, the Academy has adopted a citizenship grade for students to practice good behavior and learn to abide by school rules. Many p...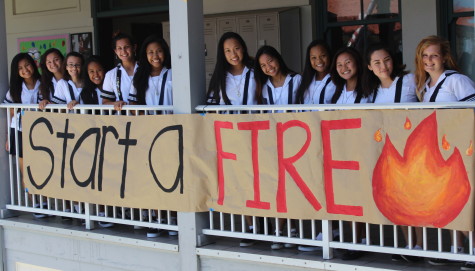 Zoierae Hill, Reporter

August 19, 2015

Filed under News
As the new school year kicks off, one group has already gathered its members as the new Living in Faith Experience (LIFE) team. Seniors Nicole Pagdilao, Janelle Medrano, Shannon Domingsil, Sylvia Nguyen, Shayla Trinidad, Summer Tsukenjo, Katherine Garcia, Haley Bennett, Elizabeth Fischer, Nikaela ...