What's Poppin?
Hang on for a minute...we're trying to find some more stories you might like.
The latest musical production, "Mary Poppins Jr." hosted by Sacred Hearts Academy and Saint Louis was spectacular!
The story of "Mary Poppins" dates back to the early 1900's in London; it tells the story of a broken family. The parents uncaring of their children's misbehavior hire various nannies who are eventually driven away by their children. In comes Mary Poppins, an extraordinary nanny. She arrives to teach the children and parents valuable lessons. She teaches the family that they must look to each other for strength.
A highlight from the play was when Poppins flew to the rooftops of London with her old friend Bert the chimney sweep.
Sacred Hearts Academy senior Kira Stone, was cast as Mary Poppins.
"She is 'magic' and not necessarily a sweet nanny. She is very opinionated and has a lot of mystery, so it was fun to play with the different levels of acting," Stone said.
This show came with some important lessons for the audience to take away.
"Anything can happen if you let it which is a very important message of the show. Things will only come to pass if you make them happen. It is our responsibility as high schoolers to take initiative and try something new or do something interesting. We can make things happen if we allow ourselves to try," Stone said.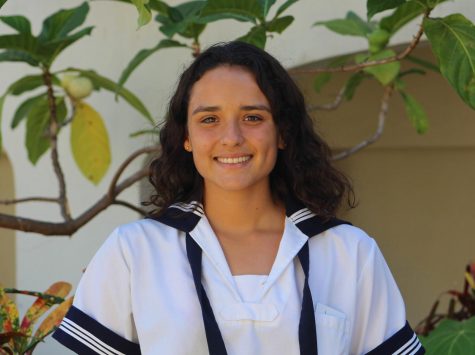 Milena Ordonez, Reporter
Milena Ordonez is a first-year journalism student in her senior year. During Milena's free time she likes to watch cooking videos, surf, cook curry and...