Ka Leo takes to the radio
Last week, journalism students from Sacred Hearts Academy visited the Ohana Broadcast Company,  which is home to Oahu radio stations such as, 102.7 Da Bomb, 94.7 KUMU, ALT 105.9 and 93.1 Da Pa'ina.
The group was led on a tour through the different radio stations by Promotions Assistant Grant Ponciano. In addition to the tour, the class was able to interview 94.7 KUMU's program director and disc jockey, Michael Shishido, who goes by his radio name, Michael T.
"With Michael T.'s background in a triage of radio experience (including), on-air personality, production capabilities and being a program director, it allowed for students to find out about the inner workings of the industry," Account Executive Lois Miyashiro-Tong said.
"Talking to Michael T. (was) very interesting and insightful," junior Shelby Mattos said. "I listen to 105.9 a lot, and I enjoyed going in and looking at what they do and what they had set out for the day."
"The field trip was an important opportunity for journalism students because they got to see the first medium for broadcast journalism, the radio industry," Miyashiro-Tong said.
About the Writer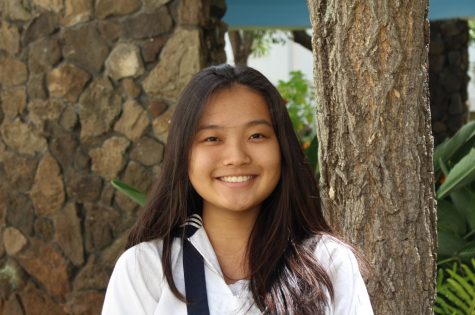 Noe Nekotani, Opinions Editor and Webmaster, Reporter
Noe Nekotani is a senior fourth-year journalist/webmaster/opinions editor for Ka Leo. In her free time, she enjoys listening to music, yoga, and hiking....