Choir sings its way to all-state festival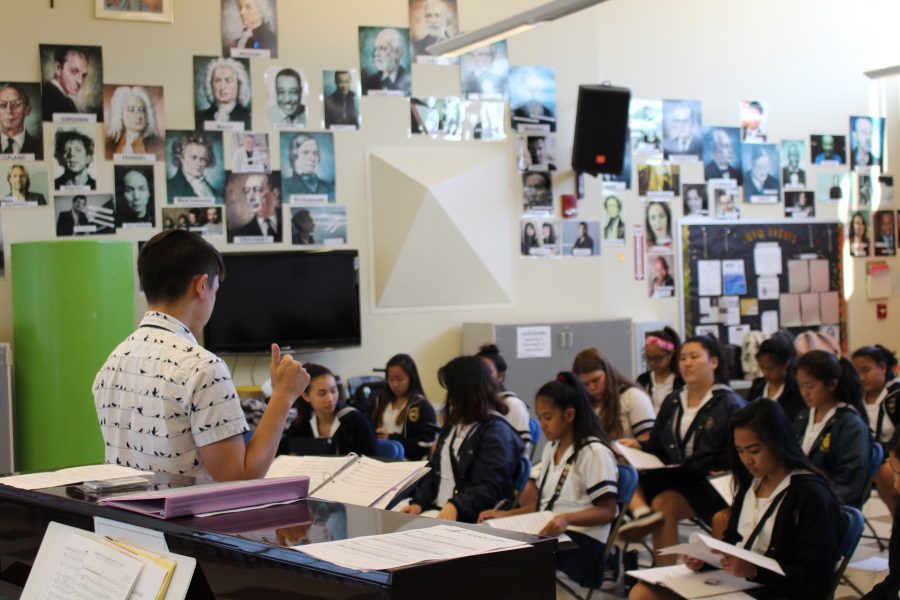 In recent weeks, lively voices could be heard echoing down the halls of Sacred Hearts Academy, as the choir prepares for the annual Nā Leo Hou: Hawaii All-State Choral Festival.
"I'm looking forward to the new pieces we will get to learn and the different teaching styles the new director will bring," said senior Bonnie Chapman, a returning festival participant.
Others in the choir who haven't participated in the festival yet are looking forward to the new experience.
"I honestly have no idea what to expect, but I'm excited to learn new ways of singing and expressing myself through song," said freshman Keanaimauliola Char.
Co-sponsored by the Hawaii chapter of the American Choral Director's Association (HI-ACDA) and Hawaii Youth Opera Chorus (HYOC), the festival promotes collaboration, socialization and cooperation between singers.
In addition to supplying a venue for school choirs and mass ensembles, the festival provides each choir guidance by a nationally renowned clinician. This year's clinician is Dr. Karen Kennedy, an associate professor and director of choral studies at the University of Miami Frost School of Music.
Students from the concert and select choirs will begin the festival by participating in workshops and singing rehearsals. They will complete more than 25 hours of singing, with 350 students from around the state.
They are then given the opportunity to sing in the presence of adjudicators, demonstrating their music-reading abilities. Along with the six songs they will sing with other students, the Academy choir will perform two of their own songs.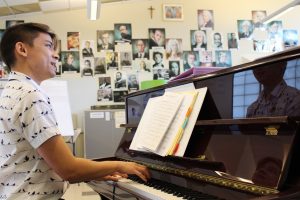 "I think it'll be a lot of fun for my students because we get to meet choirs from all over the state and learn from their techniques," teacher Zachary Moore said, excitedly.
Along with his students learning how to enhance their singing skills, Moore finds this as an opportunity to learn new teaching styles.
With the festival just days away, each choir member is making their last-minute pitch adjustments in order to make this festival the best one yet.
For those interested in attending this harmonious event, the festival will be held on Saturday, Feb. 18 at 5 p.m at the Central Union Church in Honolulu.
About the Writer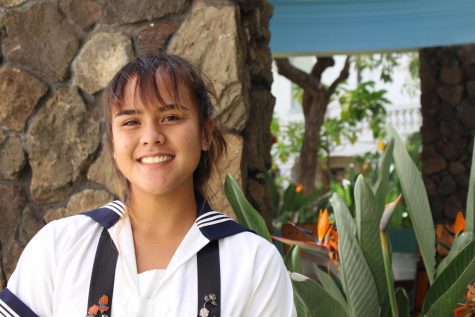 Rebecca Meyer, Features and Sports Editor, Reporter
Rebecca Meyer is a senior and third-year Journalism student. She is also the Features and Sports Editor. Being a journalist to her means being able to...