Eat your way through Monsarrat Avenue
You don't need a plane ticket to go on an adventure. Instead, this Winter Break, experience a new kind of adventure–by way of your taste buds–via Monsarrat Avenue.
Located between Diamond Head and Kapiolani Park, Monsarrat has become a popular attraction for tourists and locals alike and will have you coming back for seconds. Or even thirds.
That's because it has a little bit of everything– from live Hawaiian music at Diamond Head Cove Health Bar to ice cold drinks from Shaka Pressed Juice.
And after a hot hike down Diamond Head Crater, try one of Banán's banána ice creams. These frozen treats come in an assortment of flavors, such as Chocolate Mac, a blend of bananas and macnella (a Hawaiian take on the hazelnut spread, Nutella).
For a true challenge, try spending an entire day eating your way through Monsarrat Avenue. For breakfast, fuel yourself on a fresh stack of taro banana pancakes from Bogart's Cafe. Then for lunch, go light with a sprout sandwich from Sunny Days. It'll leave you with plenty of room for dinner and dessert–a salmon furikake plate lunch from Pioneer Saloon and Ars Cafe's hojicha gelato is the only way to end the day.
"I like Pioneer Saloon because of its unique, quirky, homey environment," said Julia Oehlers, a junior at Sacred Hearts Academy.
Every adventure must be properly documented, so be sure to have your camera ready. You'll want to take photos of not only the delectable food on Monsarrat but also the brightly painted storefronts. From the bright hues of blue coloring Shaka's doorway, to the art on Diamond Head Cove Health Bar's windows–Monsarrat Avenue does not disappoint.
"The variety of styles that appear among the homes and stores makes Monsarrat Avenue seem like an endless adventure," said junior Catherine Palmer.
Take a chance, and leap into this well-kept secret, hidden in the shadows of Diamond Head. Here's the address: Monsarrat Avenue, Honolulu, Hawaii 96815.
About the Writer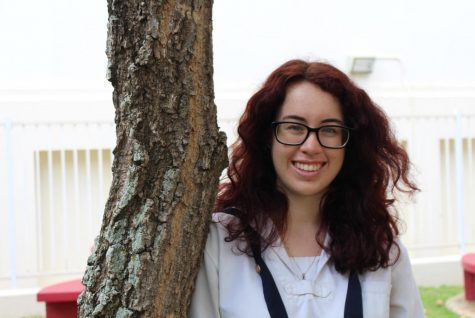 Taylor McKenzie, Webmaster, Reporter
Taylor McKenzie is currently a senior and a second-year Journalism student. She is the Vice President of Student Council, President of PAAC Club, member...