Academy brings Kalikimaka cheer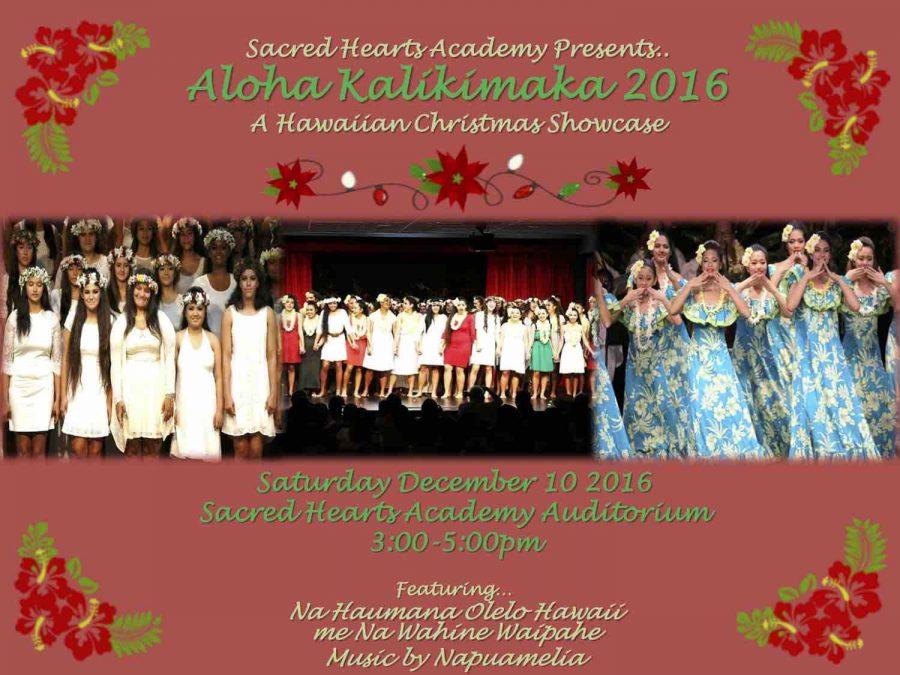 It's that time of year again–when Hawaiian language and dance students bring holiday cheer to the Academy–through the annual Aloha Kalikimaka performance.
The performance will be on Saturday, Dec. 10 from 3 to 6 p.m. in the auditorium.
Originally, the Christmas showcase only featured students taking Hawaiian Chant and Dance classes. However, just last year, teacher Jordan Asing decided to include students also taking Hawaiian language classes.
"(The audience) is going to see it, hear it and even taste the Hawaiian language, which is the most wonderful thing," Asing said. "They will enjoy not only the language but also the culture of Hawaii."
According to Asing, the Hawaiian mind is said to be one that wanted to learn a lot; so much so, that the capacity was quite large–in a sense that they had to memorize everything, including chants and songs.
Thus, in preparation for the performance, students have been practicing their numbers over and over. Asing says this was for to not only get accustomed to the pieces but to perpetuate the culture as well.
"My hope is…(the students) share the Hawaiian language and culture through song and dance, while also gaining a sense of appreciation for the culture of that land that they call home," Asing said.
About the Writer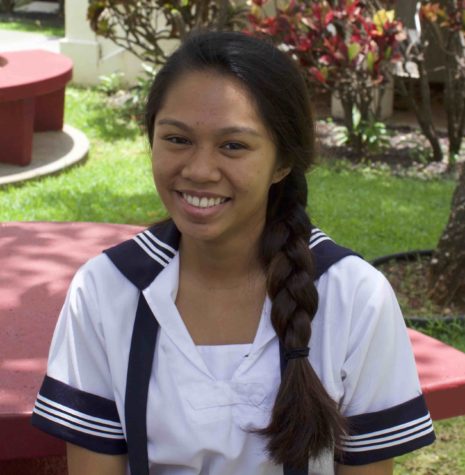 Rochell Ann Agapay, Reporter
Rochell Ann Agapay is a first-year Journalism student and currently a junior at Sacred Hearts Academy. In her free time, Rochell likes to take pictures...