Tis' the season for animal adoption
Hang on for a minute...we're trying to find some more stories you might like.
The holiday shopping season means good deals and low prices for those in search of the perfect gift. This year, however, it could also mean shopping for something a little furrier–through an animal adoption pop-up shop.
The shop, called Whiskers and Wags, is the Hawaiian Humane Society's latest effort in seeking homes for rescue animals. Shoppers wanting to adopt a furry friend can do so on Fridays and on weekends until Jan. 15, which is when the shop will close.
The pop-up shop is located on the second floor of Ala Moana Shopping Center. All animal adoptions require a fee.
"Animal adoptions are an excellent choice because there are wonderful animals whose lives are saved by it," said Margy O'Kelly, a Sacred Hearts Academy teacher who has adopted animals before. She has also rescued many injured and lost birds over the years.
Animals aren't the only gifts available at Whiskers and Wags; tote bags, shirts, pet costumes and other Hawaiian Humane Society memorabilia can be purchased at the store. All proceeds benefit the humane society's services and programs.
According to O'Kelly, an important lesson to remember, amidst the flurry of Christmas shopping, is that with adoption, comes responsibilities.
"The (adopting) process needs to be closely monitored so that 'impulse adopting'  does not result in further problems," O'Kelly said. "People who are adopting need to be serious and informed about it, so education is important."
If an animal adoption is not the best option for shoppers, then another way to make a difference this merry season is to donate directly to the Hawaiian Humane Society.
Whiskers and Wags is opened on Fridays, from noon to 7 p.m., and Saturdays and Sundays, from 10 a.m. to 4 p.m. For more information, visit www.hawaiianhumane.org/whiskersandwags
About the Writer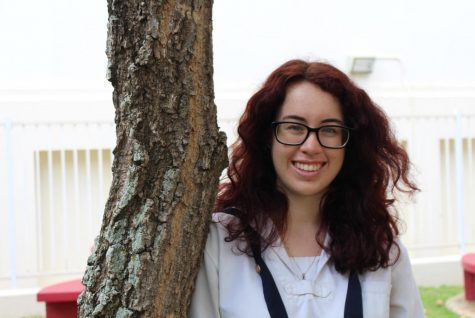 Taylor McKenzie, Webmaster, Reporter
Taylor McKenzie is currently a senior and a second-year Journalism student. She is the Vice President of Student Council, President of PAAC Club, member...