Hawaii and the Refugee Crises
The refugee crises is the defining issue for our generation, as the UN Refugee Agency reports that 65.3 million people are being forced to leave their homes. Out of that number, the United States has taken less than one-percent of refugees.
"Canada resettled more than double the number of Syrian refugees America received, even though their population is roughly a tenth of the United States population," Scott Arbeiter, president of World Relief, wrote for the New York Times.
Is this what we want reflected back on America?
The treatment of refugees by the U.S. has always been a black spot on American history. One of the most noticeable examples is during World War II, when the U.S. turned away 700 Jewish refugees. This was done in an attempt to fight Communism, but in reality, the U.S. delivered "a quarter" of those refugees to their death during the Holocaust.
The common argument against refugees is that it is dangerous to allow them into our country, where they will come into contact with civilians, rather than armed forces.
This argument, however, is structurally flawed. Out of the 800,000 refugees brought into the U.S. since 2001, none have been convicted for domestic terrorism.
Contrary to common belief, this is not a far off "mainland" issue that has no effect on the Islands. Since 2002, 124 refugees have relocated to Hawaii. None of these refugees are from Syria, as, we are among nine other states that have not allowed any Syrian refugees to establish residency past our borders.                                                                                                                                                                                            
About a year ago, Honolulu Mayor David Ige said that Hawaii would "welcome refugees from Syria with aloha." Three days earlier, the infamous Paris shooting had occurred. In the wake of the tragedy, only seven governors had announced that their state would accept refugees.
Despite Ige's declaration, no refugees were brought over and discussions quickly came to a halt. As with all political conflicts, this topic is controversial. Locally, the conversation ended before it could start: on one hand, Ige didn't explain it properly, and on the other hand, America has normalized xenophobia.
This being said, there is still room for desperately needed change.
The first steps to change is supporting local programs already in place for refugees. These include, the Pacific Gateway Center's refugee resettlement program, as well as the State's Refugee employment center.
Perhaps, the most important step is changing how we view refugees. They are not malicious people, and they are definitely not coming to our islands to steal our jobs or livelihoods, as many might fear. They are just people who had their homes and lives stolen from them, by something they had no control over.
If this article isn't enough to convince you that change must happen for the lives of refugees, and that Hawaii is the perfect solution for such change, then hopefully this video will.
Enjoy the unfathomably comical John Oliver: https://youtu.be/_kZsOISarzg
About the Writer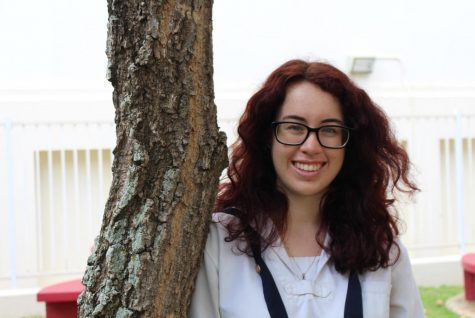 Taylor McKenzie, Webmaster, Reporter
Taylor McKenzie is currently a senior and a second-year Journalism student. She is the Vice President of Student Council, President of PAAC Club, member...