Bringing hula to Waikiki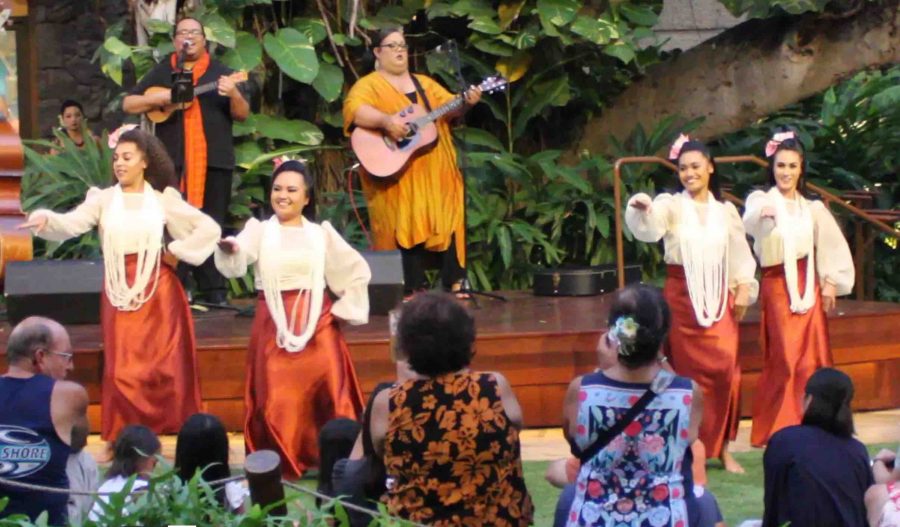 Sacred Hearts Academy students are sharing the gift of hula with the community, as they perform in Waikiki throughout the month of October.
Students taking Hawaiiana Chant/Dance classes have been showcasing their talents at the Royal Hawaiian Center's Helumoa Courtyard every Wednesday.
The concert is free for residents and visitors.
Junior Taylor Corpuz said, "I am most excited about performing in front of tourists and seeing their reaction to this type of dance…and to just give them a feel for the Hawaiian culture."
Academy teacher Jordan Asing said the Waikiki performances not only allow students more exposure but also more practice for the Christmas and May Day performances, which occur on campus.
"(It) gives the girls the opportunity to prepare for what it is going to be like before both performances," Asing said.
This year, the Mele Kalikimaka Concert takes place on Dec. 10. The May Day program will be on April 27.
The girls prepare for the Waikiki performances in the same way that they will prepare for the Christmas Concert. In addition, many of the hula numbers performed in Waikiki will also be showcased in the Christmas concert. In class, preparation included many days of hard work and practice.  
Students enrolled in Asing's advanced hula classes are required to perform in Waikiki.
"I made it mandatory for the experience," Asing said. "It's like having experience in the field, rather than just performing in school. With this, I was able to take them out into the community…so that they are able to share the Hawaiian culture that they learned."
About the Writer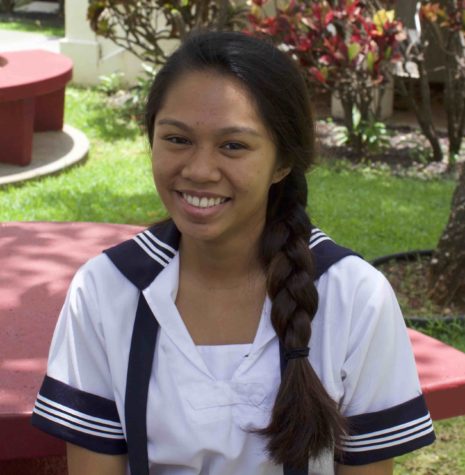 Rochell Ann Agapay, Reporter
Rochell Ann Agapay is a first-year Journalism student and currently a junior at Sacred Hearts Academy. In her free time, Rochell likes to take pictures...