Readers experience the sweet and sour taste of life in 'Orange'
To undo a tragic event of the past, former students send letters back in time to their high school selves in a Japanese anime titled, "Orange." The science-fiction series focuses on high school student Naho Takamiya and her friends, as they attempt to change an unfortunate future in which their classmate, Kakeru Naruse, commits suicide.
Throughout the series, scenes transition between the future and past of students Suwa Hiroto, China Takako, Hagita Saku, Azusa Murasaka and Naho.
The series starts in the future with the group of friends on their way to visit Kakeru's grave. With mournful expressions, they reminisce about Kakeru and how they could have saved him.
Kakeru, a student from Tokyo, had transferred to Naho's high school the same day his mother died. Because he was not there at his mother's death, Kakeru began to believe that he is selfish. His mind became clouded with suicidal thoughts.
The past setting takes place at the high school Naho, and the others, attended 10 years prior. When Naho first reads the letters sent by her future self, she is skeptical; however, as the events predicted in the letters begin to occur, her doubts lessen. Seeing the negative effects that occur when she does not fulfill the tasks written in the letters, Naho begins to change mentally and emotionally.
Prompted by the letters, Naho becomes more active during class activities, objects to Kakeru having a relationship with an upperclassman and strengthens their relationship by having him talk to her about his worries. Their trust in each other strengthens as well.
Naho, with the help of others, gets Kakeru to open up to them about his mother's death and assures him he's not alone. When Suwa and Naho felt his emotions were unstable, they tell  Kakeru how important he is to them. Eventually, Naho confesses her feelings for Kakeru. After her confession, the two become more intimate. For Suwa, who has feelings for Naho, accepting his friends' relationship is difficult. Despite the obstacles the group face, Naho, Suwa, China, Hagita and Azuza wonder if they'll truly be able to save Kakeru.
After much anticipation, the week of Kakeru's supposed death arrives. Everyone gathers at their planned meeting place, awaiting Kakeru's arrival; however, he does not come. In haste, they start to search for Kakeru in order to stop his suicide, hoping they can stop him from following through. Will they be able to save him?
"Orange" has the perfect balance between the struggles and rewards of life. This anime has much to offer for those in search for a suspenseful, tear-jerking and warm-hearted plot. The ups and downs of this story will leave many wanting more.
The series is recommended for ages 13 and older due to sensitive material and is not recommended for those who are uncomfortable with the topic of suicide and death.  
About the Writer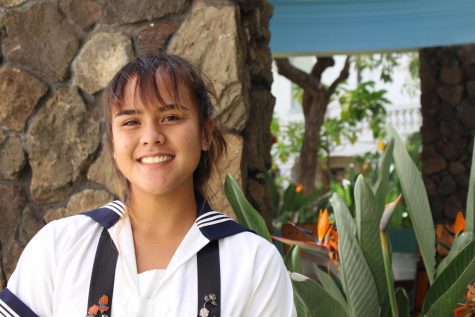 Rebecca Meyer, Features and Sports Editor, Reporter
Rebecca Meyer is a senior and third-year Journalism student. She is also the Features and Sports Editor. Being a journalist to her means being able to...