Viewers will love being scared by 'The Boy'
Box office thriller, "The Boy," features Greta Evans (Lauren Cohan) moving to the United Kingdom to work as a nanny for Brahms, an 8-year-old boy.
When she gets to the UK, however, Greta is surprised to find that Brahms is not a live boy but a large doll. Not wanting to offend her employers, Greta accepts the duties assigned to her.
After Brahms' parents leave on a trip, Greta violates the list of rules and ignores Brahms. Then, strange things begin to happen: items disappear, including clothing and objects, and a series of noises, such as crying, echoes throughout the halls.
Greta believes she's going crazy until she experiences frightening instances that convince her that Brahms is alive.
Greta concludes that Brahms is a sad, lonely boy who needs attention –or so she assumes.
"The Boy" is filled with jumpscares and never-ending suspense, making viewers shake with anxiety and tension at the thought of Brahms' wrath.
This movie is recommended for ages 13 and above due to adult situations, mild violence and unexpected horror. The turn of events at the end of the movie will shock viewers.
About the Writer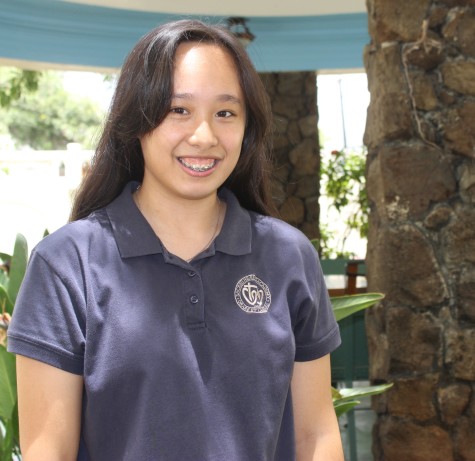 Mariko Galton, Entertainment Editor, Reporter
Mariko Galton is a junior and third-year member of Ka Leo. Outside of school, Mariko is part of Saint Louis School's JROTC program. In her free time,...