College application process can be eased with research and education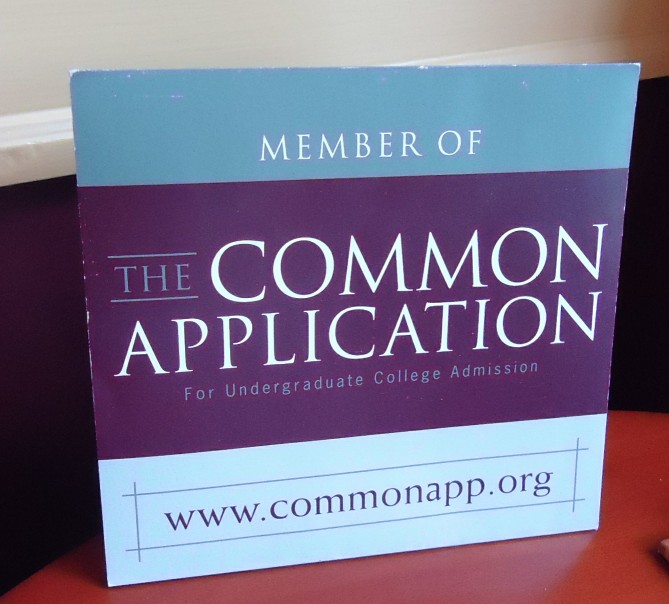 At this time of year, seniors are busy applying to colleges, but the process can be time-consuming and overwhelming. Getting accurate information about different colleges,  their requirements and what to expect are crucial to picking the right school. Financial aid availability is also crucial.
Colleges are primarily separated into two categories: public and private. Differences can include size and number, and variety of majors.
Private colleges are often smaller than public universities. They are also more generous when it comes to finances and scholarships.
College counselor, Randy Fong, said, "Private colleges are more likely to offer financial aid depending on financial need and family financial situation."
Most seniors submit the Common Application, informally called the Common App, which is an undergraduate application for nearly all colleges. The application informs colleges about students' academic and personal backgrounds, grades, test scores and extracurricular activities.
Because of soaring costs, most students look for ways to cut the cost of tuition and fees. The Free Application for Federal Student Aid, or FAFSA, is used to determine the dollar amount students will be expected to contribute towards their college education. All federal grant and loan awards are determined by the FAFSA, and nearly all colleges use it as the basis for their own financial aid awards.
Senior Nikaela Busekrus said, "Cost is also a really big factor since college is expensive and most of us don't have hundreds of thousands of dollars lying around. For me, I look more at the scholarships and financial aid offered by the schools that will assist me and my family with tuition. By completing FAFSA and discovering how much aid I can get, it will help determine the colleges that are suitable for me. "
Another way to ease students' financial situations is student loans. Student loans are low-interest loans provided by the federal government.
"Loans are most likely to be part of the equation in the financial package and students can often choose the amount. Parent loans are also available for undergraduates," said Fong.
In choosing colleges, seniors take into account a number of factors such as location, tuition, scholarship and other financial assistance, and also the programs offered.
"I am considering the University of Washington, University of California Los Angeles (UCLA), University of California Riverside and University of California San Diego since I want to become an English language teacher in either Japan or Korea. These colleges have either the TESOL (Teaching English to Speakers of Other Languages) or the TEFL (Teaching English as a Foreign Language) programs that I've been looking into. Also, they have study abroad programs and my desired language courses," said junior Tiani Quon.
Students also look at colleges' extracurricular activities and internships.
Senior Sonja Barba said,"My life outside the classroom is also really important to me. When I'm doing college research, I look at schools with clubs, activities, athletics and a good social scene. I like interacting with people and I would like to go to a school where I can meet a ton of new people who have the same interests and passions as I do."
In addition to such factors, many students determine their choice of college by carefully considering the colleges' majors.
Barba said, "If I'm going to be paying thousands of dollars for a school, that school must have one my majors or at least offer a plethora of other majors I could switch to should I decide to change my mind. As someone who wants to study social sciences and possibly go into law one day, it's important to me that my schools provide me with not only academics in the classroom, but academics outside the classroom too."
"I am planning to apply to University of Hawaii Manoa, University of Portland, Concordia University in Portland, Marian University Indianapolis, Indiana University – Purdue University Indianapolis (IUPUI), Notre Dame and George Mason University since they have excellent  history programs and lots of opportunities for study abroad and history-related internships. I also want to go to a college that offers accelerated master's programs so that I can get my bachelor's and master's degrees in five years," said Busekrus.
Another consideration students look at is the enrollment size.
Fong said, "Students may want to attend a small university and focus on qualities of their intended major and how they fit into each school. Sometimes, smaller colleges offer more opportunities for students and are a better fit."
Preparation for college is essential. Looking at factors, including cost of attendance, majors, location and extracurricular activities, can be beneficial. Having knowledge of these concerns will substantially help with the decision-making process. Having a college preparation plan not only will alleviate stress but it will also allow students to have an easier time to make the right choice
About the Writer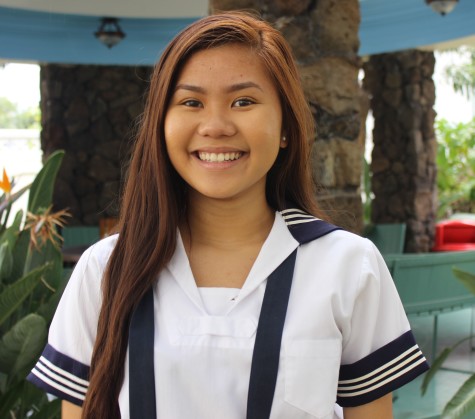 Frances Nicole Tabios, Opinions Editor, Reporter
Junior Frances Nicole Tabios is a third-year member of Ka Leo. She is currently a part of student council as SFA secretary. In her leisure time, she enjoys...