Senior swimmer named Lancer of Month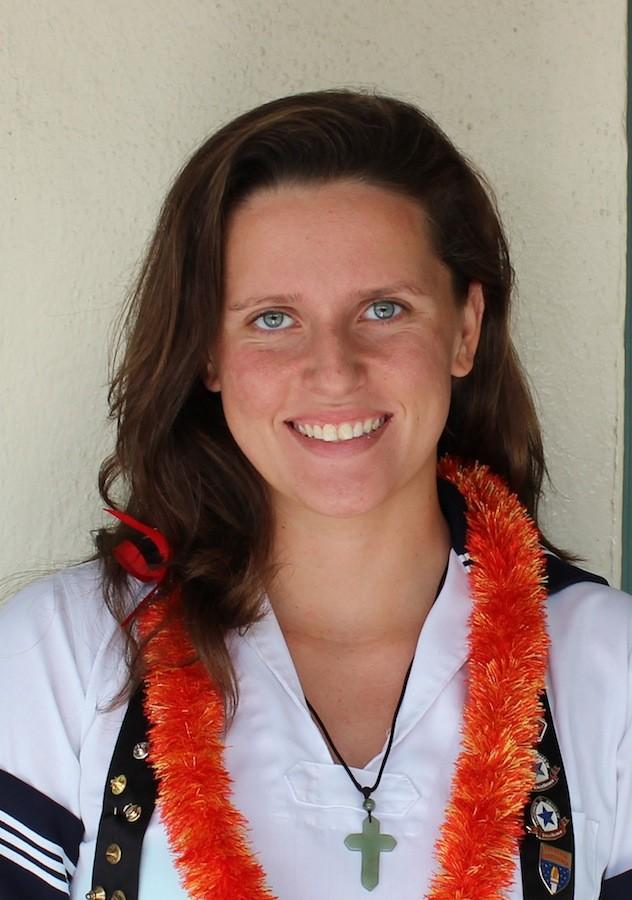 Senior Hallie Pound has been selected Lancer of the Month for January. Pound swims for the Academy as a member of PAC-5.
Pound has swum competitively since the age of nine but had already started swimming long before.
Pound is not only an outstanding athlete but an exceptional student as well with a 4.0 GPA.
Athletic Director Ryan Hogue said, "Hallie is able to balance swimming and track and field while serving as a homeroom senator and SFA secretary. She is a very hard worker, very driven and has high expectations of herself. She is someone who gets things done when they need to be done and stands out as a leader."
Pound's years of swimming have taught her about motivation and endurance.
"Swimming is a mixture of a team sport and an individual sport. You have to discipline yourself to eat well, train hard and push yourself during a race, but you also have to be a team member, especially for relays. I love to swim distance events such as the 500-freestyle in high school and the 1,650 (1 mile) in USA Swimming, mainly because I like to challenge my endurance over longer distances and periods of time. Short sprints are very easy to make a mistake on because they are so short; distance allows you to make up for little mistakes, for example, a start or a turn," said Pound.
Pound was delighted with being chosen Lancer of the Month.
Pound said, "I was honored and humbled to be picked from all of the winter athletes in January.  I am truly humbled that I am able to represent PAC-5 swimming and my teammates through this award."
Pound recently heard that she has been accepted to the United States Military Academy, West Point. She is so passionate about swimming that she intends to pursue it in the future.
"I would love to continue my swimming career at West Point as a Black Knight and will definitely try to earn a position on their swim team," said Pound.
Pound is a member of both the Lancer Track & Field team and will represent Sacred Hearts in four events at State Swim Championship.
About the Writer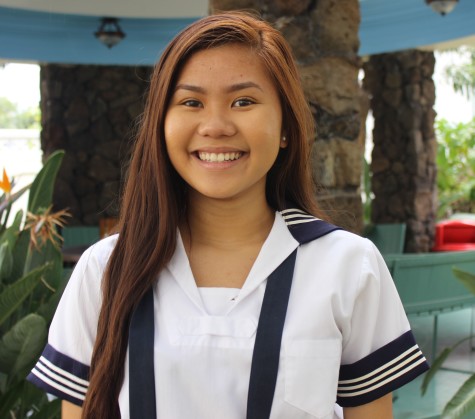 Frances Nicole Tabios, Opinions Editor, Reporter
Junior Frances Nicole Tabios is a third-year member of Ka Leo. She is currently a part of student council as SFA secretary. In her leisure time, she enjoys...