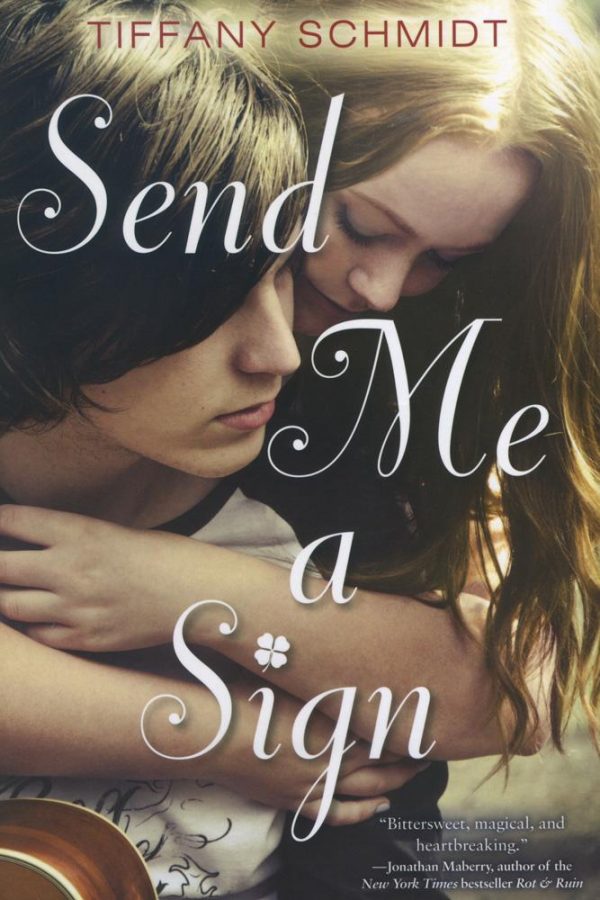 "Send Me a Sign" by Tiffany Schmidt is about 17-year-old Mia Moore who is well known for being "perfect," a girl with good grades, pretty and popular. As the most popular girl in school and cheerleader of East Lake High, Mia does not believe anything can go wrong. After a trip to the doctor, Mia's life changes forever.
Mia has been diagnosed with leukemia, a blood cancer that starts in the bone marrow. She is afraid to tell her friends because she is ashamed of what she's become. Mia doesn't want sympathy or be referred to as "cancer girl." The one friend who knows her secret is Gyver, a life-long friend whom Mia trusts.
Gyver is a friendly, protective guy who has always supported Mia. He has deep feelings for Mia but does not know how to tell her. Since Mia likes Ryan Winters, captain of the soccer team, Gyver is reluctant to tell her how he feels.
Mia's feelings for Gyver increase with his support, but her affection remains for Ryan. Although they both are supportive during Mia's leukemia treatments, she knows that she has to choose but is afraid of choosing the wrong person.
"Send Me a Sign" is an inspirational story about life with cancer. Its events leaves readers wondering about the ending. Its lesson on never giving up inspires readers to believe in themselves.
This book is recommended for ages 14-18 because of adult situations and the mild use of drugs. "Send Me a Sign" teaches readers to be thankful for what they have and live life to the fullest.