Time management essential in students' lives
Students often struggle managing their time between school, extracurricular activities and social lives. Sometimes teens forget their priorities and are tempted to do the more enjoyable activities. Despite the number of things that need to be done and the limited amount of time in a day, students must learn to manage their time.
Math chair, Deborah Kula said, "Keeping track on what I have done and what I have to do is critical for meeting deadlines. Managing one's time will surely benefit students in the future and will keep them organized."
Time management is important because it allows students to figure out how to manage their daily agenda, especially in the world today with all the hustle-bustle of work, school, friends and interests. Time management is a key element to staying organized and on top of things.
"Technology presents so many distractions that it is so easy to lose time on unimportant activities. It's very important for me to always keep a planner and be mindful of my time," said freshman Jasmine Basug.
Time management can relieve and reduce stress. With good time management, students can get more things done, have more free time and accomplish things more easily. This leads to less stress and frustration. Students also need to keep in mind their priorities.
Freshman Monica Kirk said, "I always have to manage my time since I am in track and field. By managing my time, I have to keep in mind what needs to be done. Doing so has helped me achieve good grades."
"Since time management helps me make conscious choices, I can spend more time doing things that are important and valuable to me," said sophomore Rebecca Rapoza.
Freshman Kailanianna Ablog said, "I always write down the things that I need to do. For example, assignments for different classes, into a notebook. I keep that notebook in my bag so it is always handy. Also, I find writing deadlines and due dates on a calendar extremely helpful, especially when projects and important events pop up. Checking plan sheets and writing down every assignment due for one particular cycle can also help to gauge how much time I should dedicate to each project or assignment."
Time management is necessary for students to be successful. With good time management, students can prioritize, keep things in context and become more disciplined. By learning to to manage time, students learn to be responsible, make good decisions and work efficiently.
About the Writer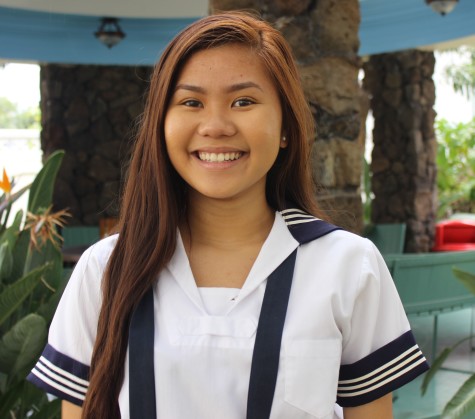 Frances Nicole Tabios, Opinions Editor, Reporter
Junior Frances Nicole Tabios is a third-year member of Ka Leo. She is currently a part of student council as SFA secretary. In her leisure time, she enjoys...