Early preparation for holidays creates less stress
For many people, the holiday season is a time filled with excitement, joy and exhilaration. Many love the celebrations, family traditions and especially the memories being created. However, for many, the preparations for these celebrations increase stress and cause anxiety.
A little planning will go a long way toward a stress-free holiday. Poor planning can cause anxiety if one is not ready for the upcoming holidays.
Theology teacher, Leilani Asuncion-Tagupa, said, "Make a timeline and try to stick to it. Make a shopping list and figure out your budget and be sure to stick to it! Find budget-friendly entertaining ideas online—lots of sites dedicated to those who are also last-minute planners."
As the holidays approach, some preparations can be done. Buying ingredients for holiday dinners or doing Christmas shopping a little at a time are some of the ways to get ready.
Japanese teacher, Masa Yamaguchi, said, "Make a shopping list and check where you can buy what you need. It can help you avoid going back to the mall again."
Students can also help relieve stress at home by helping.
Freshman Kailani Ablog said, "I'm starting Christmas shopping early! You never really know when people are going to start to shop, so it's better to be safe than sorry. I'm also starting to help clean up the house."
Although many wait for after Christmas sales of decorations, early shopping can also see good prices and less stress.
"I am already stocking up for Christmas decorations and wrappers. I am thinking about how I'm going to decorate the Christmas tree too," said junior Kaye Chanell Tabios.
Asuncion- Tagupa said, "Getting ready early means less stress. You can enjoy the holidays and what it really means—spending time with family and friends, making it easier for guests to know what they can bring or do to help with the preparation."
About the Writer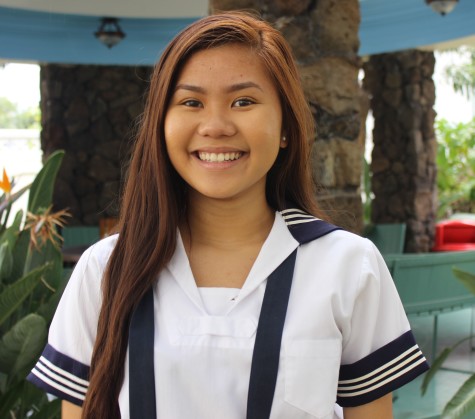 Frances Nicole Tabios, Opinions Editor, Reporter
Junior Frances Nicole Tabios is a third-year member of Ka Leo. She is currently a part of student council as SFA secretary. In her leisure time, she enjoys...